Images Show the Extent of Brazil's Capitol Riots
Bolsonaro supporters' attack on the heart of the Brazilian government was a culmination of months of deepening political polarization.
Authorities in Brazil are investigating supporters of former President Jair Bolsonaro in connection to the January 8 attack on the country's Congress building and other major political institutions. The violent assault in the capital, Brasília, quickly drew global condemnation and comparisons to the January 6, 2021, insurrection at the U.S. Capitol. Experts say the recent events were hardly a surprise.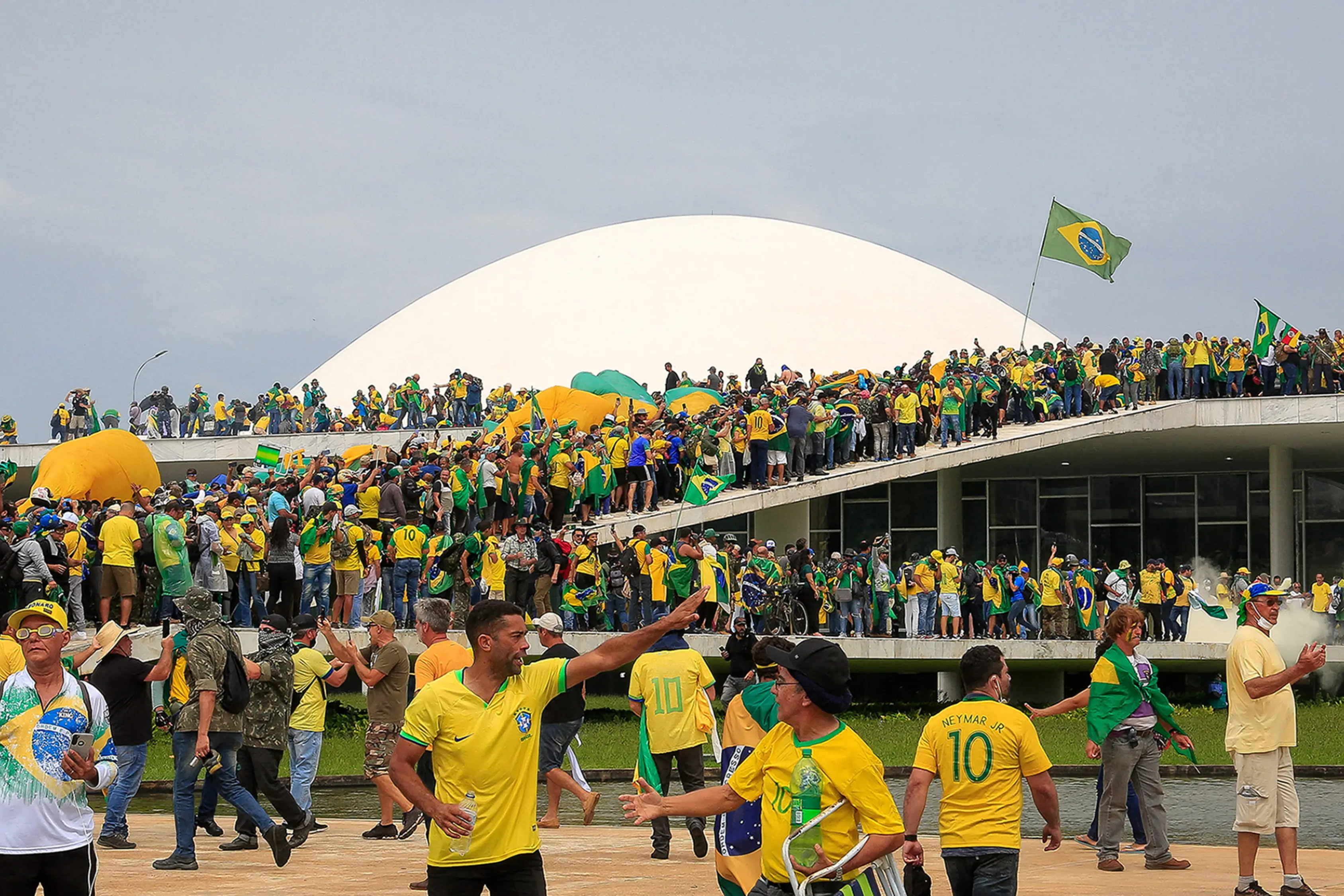 Eight days after the inauguration of President Luiz Inácio Lula da Silva, commonly known as Lula, thousands of Bolsonaro supporters marched to Brasília's Three Powers Plaza, where they stormed and ransacked the Supreme Federal Court, Congress, and presidential offices.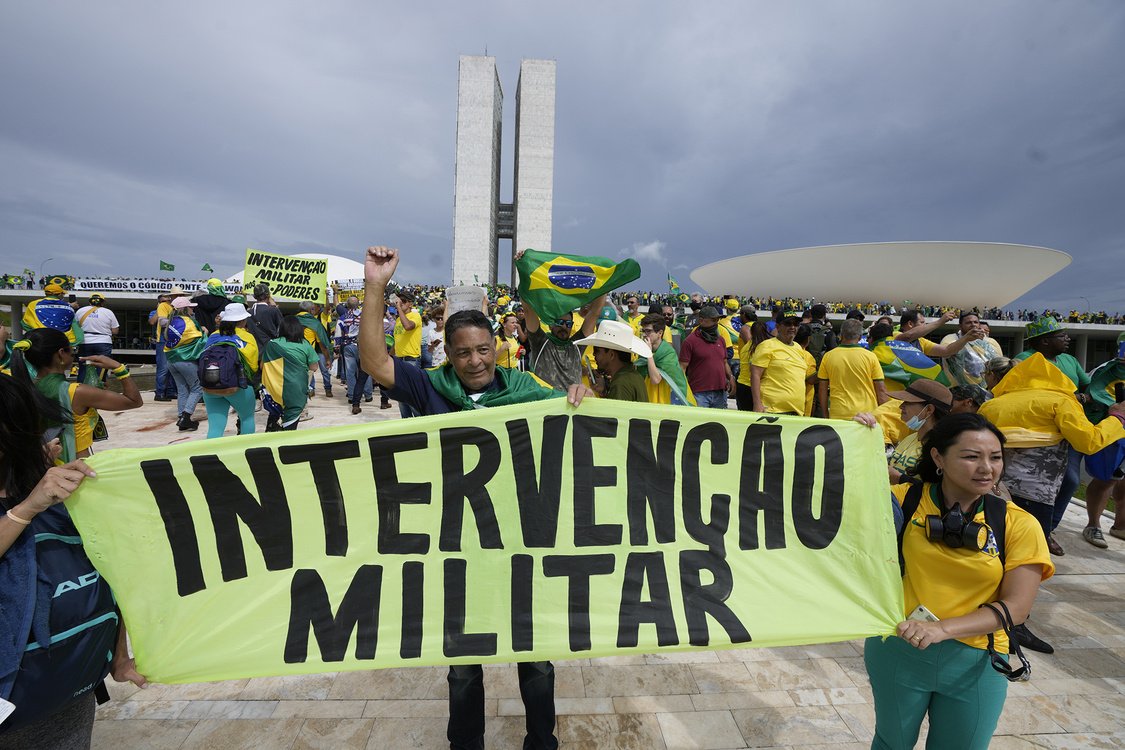 Clad in the bright yellow and green jerseys of Brazil's national soccer team—which have been co-opted by Bolsonaro's far-right movement—many of the protesters demanded Lula's ouster and called for Bolsonaro's return to power.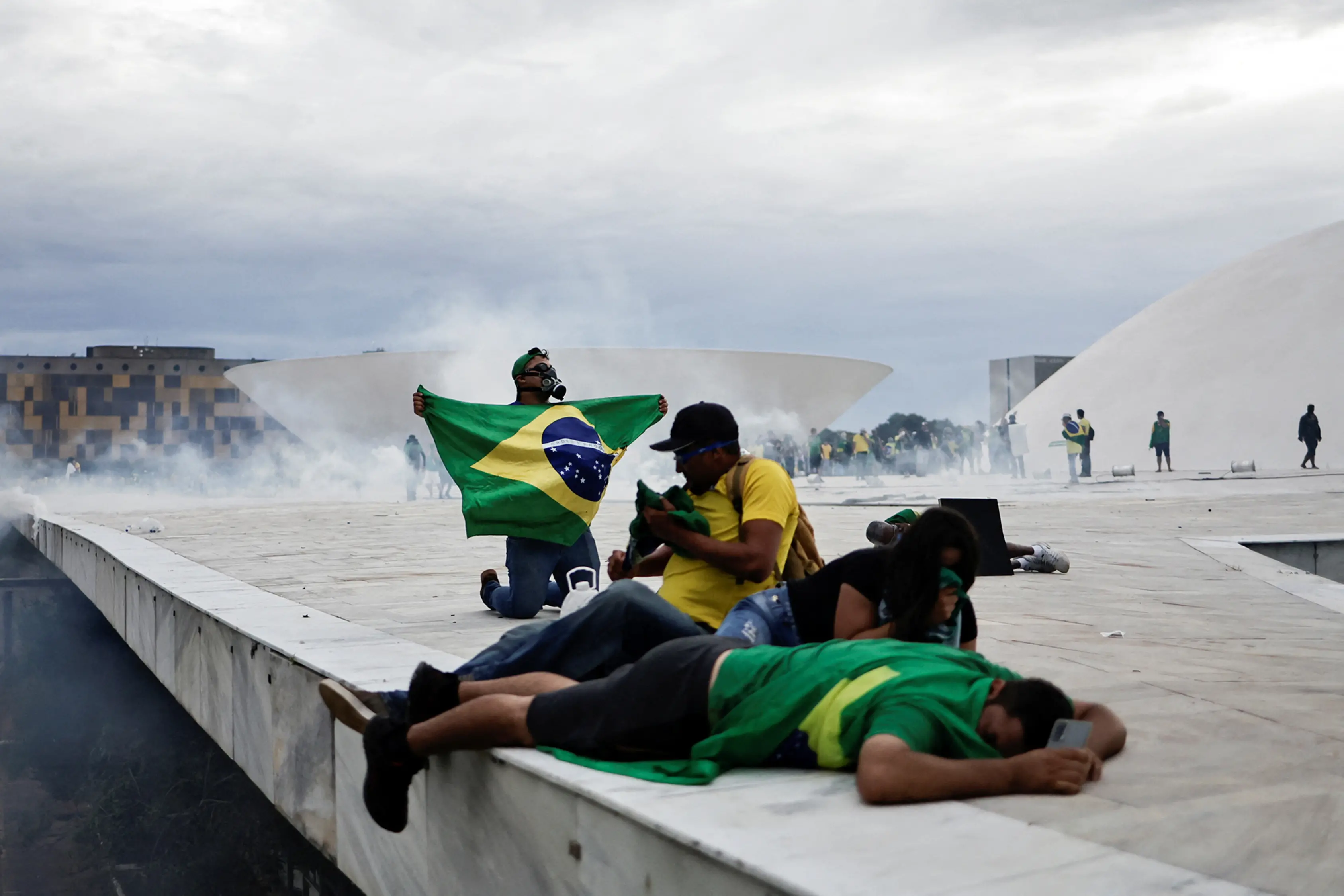 During nearly three hours of rioting, protesters occupied buildings, shattered windows, and destroyed equipment and furniture. In some areas, they damaged expensive artwork, vandalized offices, and set small fires.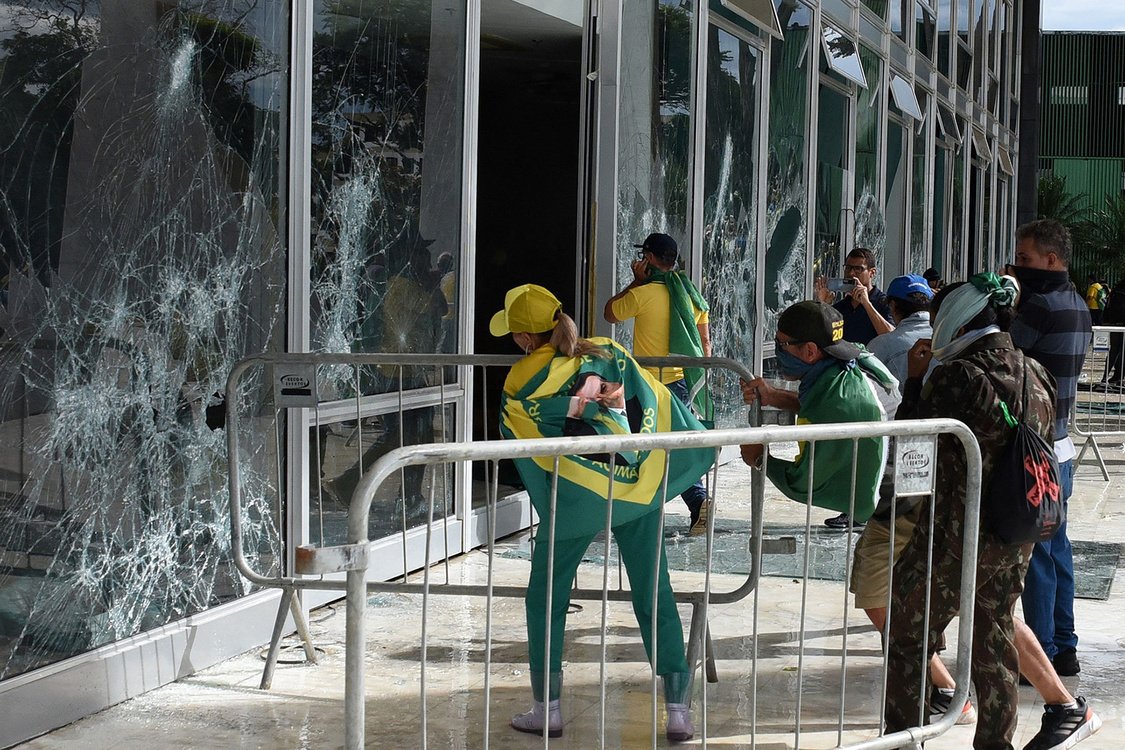 There were also reports that protesters urinated and defecated in rooms and hallways. Media organizations say at least a dozen journalists were attacked. In addition, videos shared on social media showed protesters striking a police officer on horseback.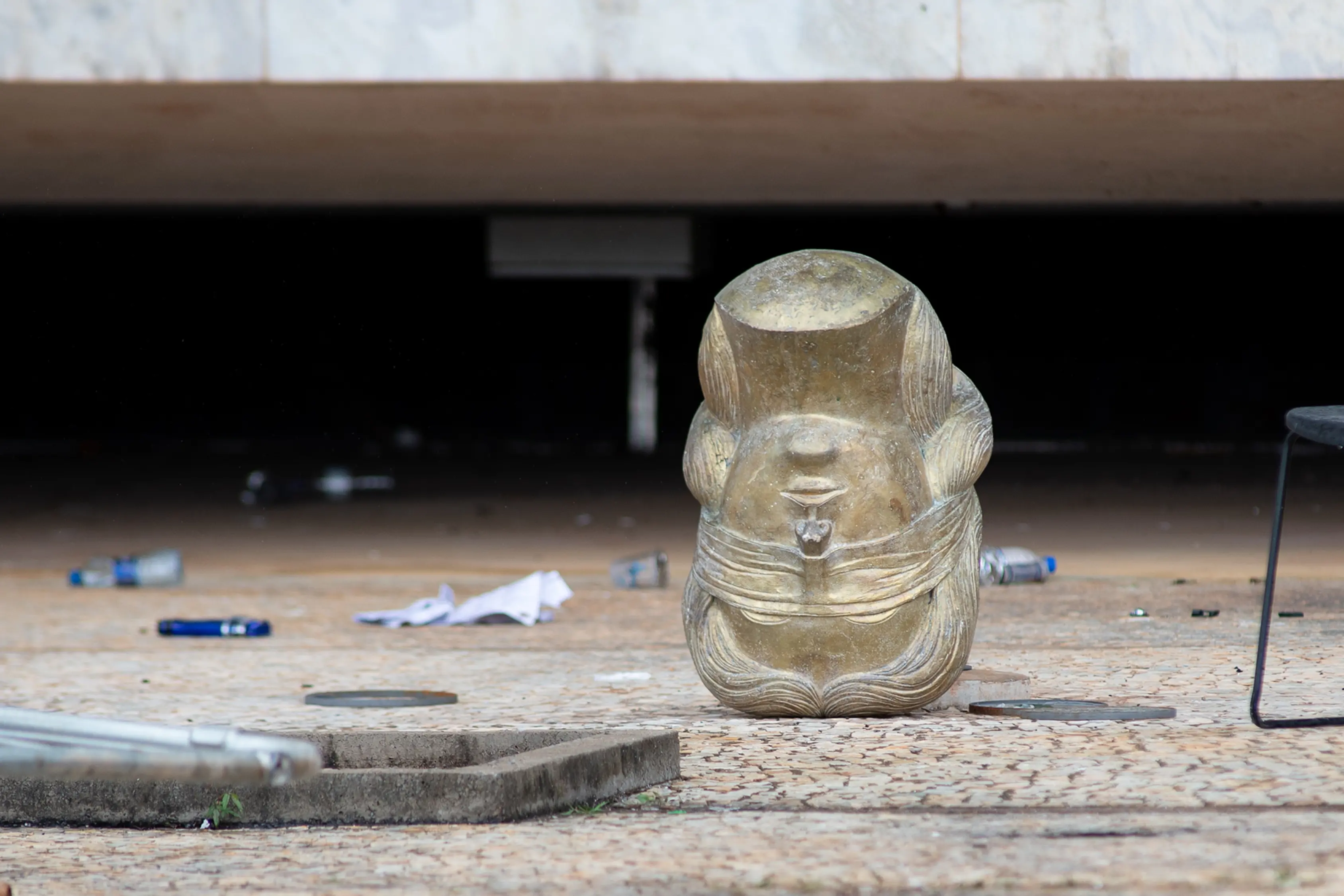 The day's events were unsurprising, experts say. In the months leading up to the October 2022 presidential vote, observers warned of the possibility of postelection violence similar to the January 6 U.S. Capitol attack if Bolsonaro were to lose.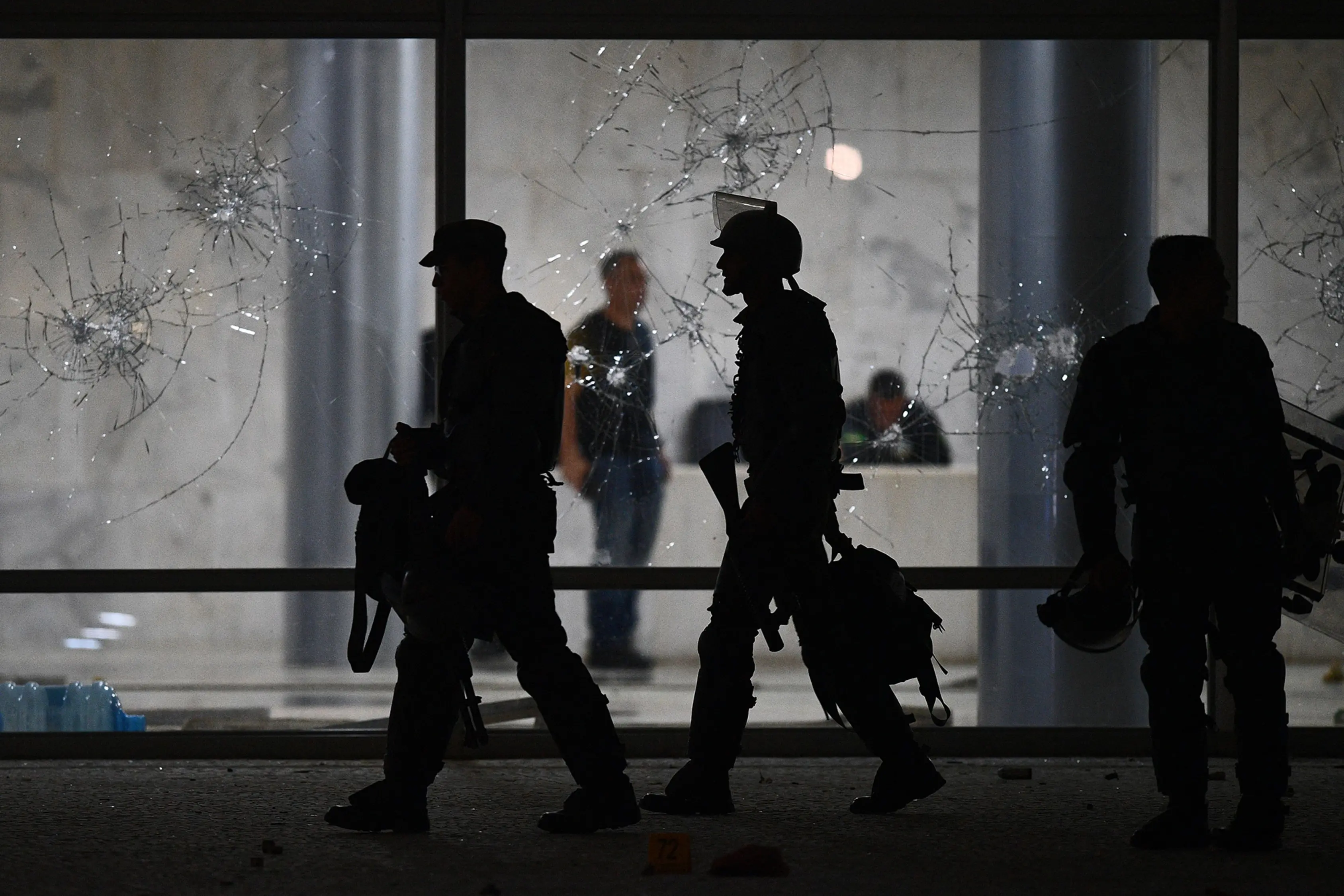 Bolsonaro himself repeatedly sowed doubt over the integrity of Brazil's electoral process, including by making unsubstantiated claims of voter fraud. After his narrow loss, he refused to publicly concede, and many of his supporters continue to denounce what they say was a rigged election.
In the weeks after the election, his supporters blockaded major highways and congregated in makeshift camps in Brasília and other cities, calling for the armed forces to intervene to overturn the results. In December, a group of Bolsonaro backers set fire to vehicles and tried to rush the federal police headquarters in the capital. Two weeks later, police arrested a man for attempting to set off a bomb in the city.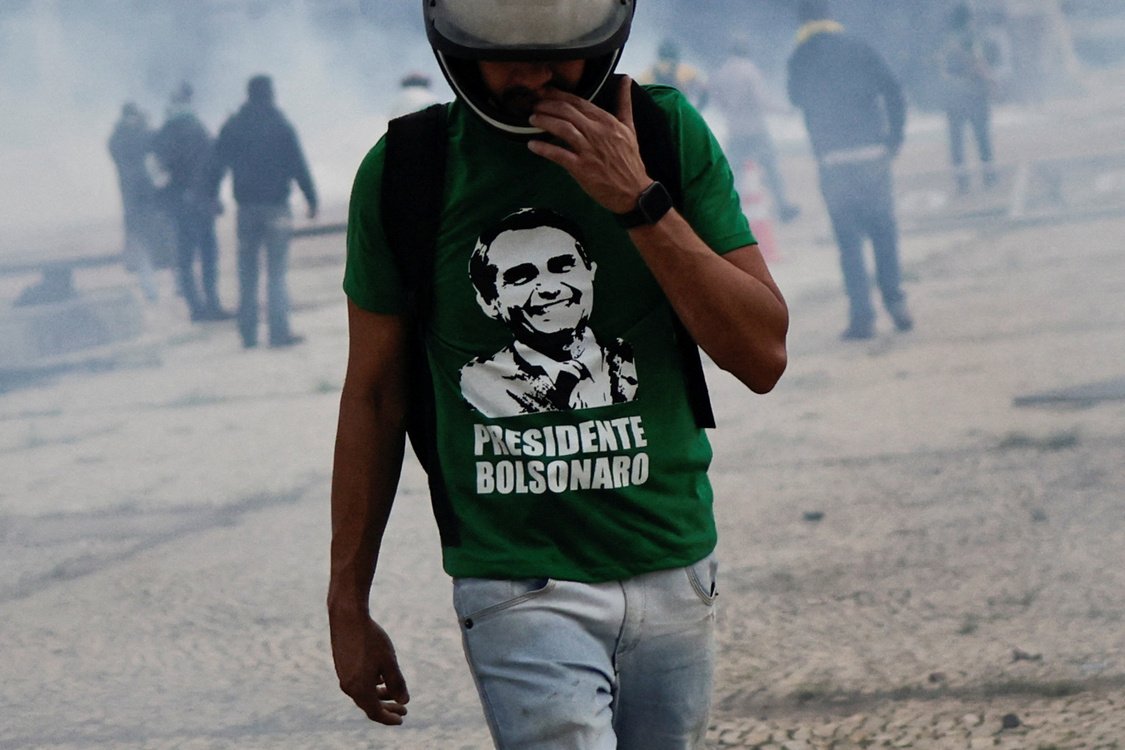 Lula, who was in São Paulo at the time of the attack, called the protesters "vandals, neo-fascists, and fanatics" and vowed to bring them to justice. An estimated 1,500 people have since been detained. Lula blamed Bolsonaro, who is currently residing in Florida, for encouraging the riots. He also accused security personnel and intelligence officials of failing to act.
In the wake of the assault, Supreme Court Justice Alexandre de Moraes ordered a ninety-day suspension for Brasília Governor Ibaneis Rocha, accusing him and his head of security, Anderson Torres, of abetting the attack. (Rocha later announced on Twitter that he had fired Torres.) Questions about police loyalty have mounted after off-duty military police were caught taking photos with protesters. Authorities have begun issuing arrest warrants for government security officials suspected of organizing or aiding the attack, including Torres. In the meantime, security in the capital and other major cities has been tightened amid concerns that protesters are planning to mobilize again.
To restore order, Lula signed an emergency decree allowing the federal government to temporarily take control of public security in the capital until the end of the month. If extended, that measure could interfere with the swearing in of Brazil's new Congress, scheduled for February 1.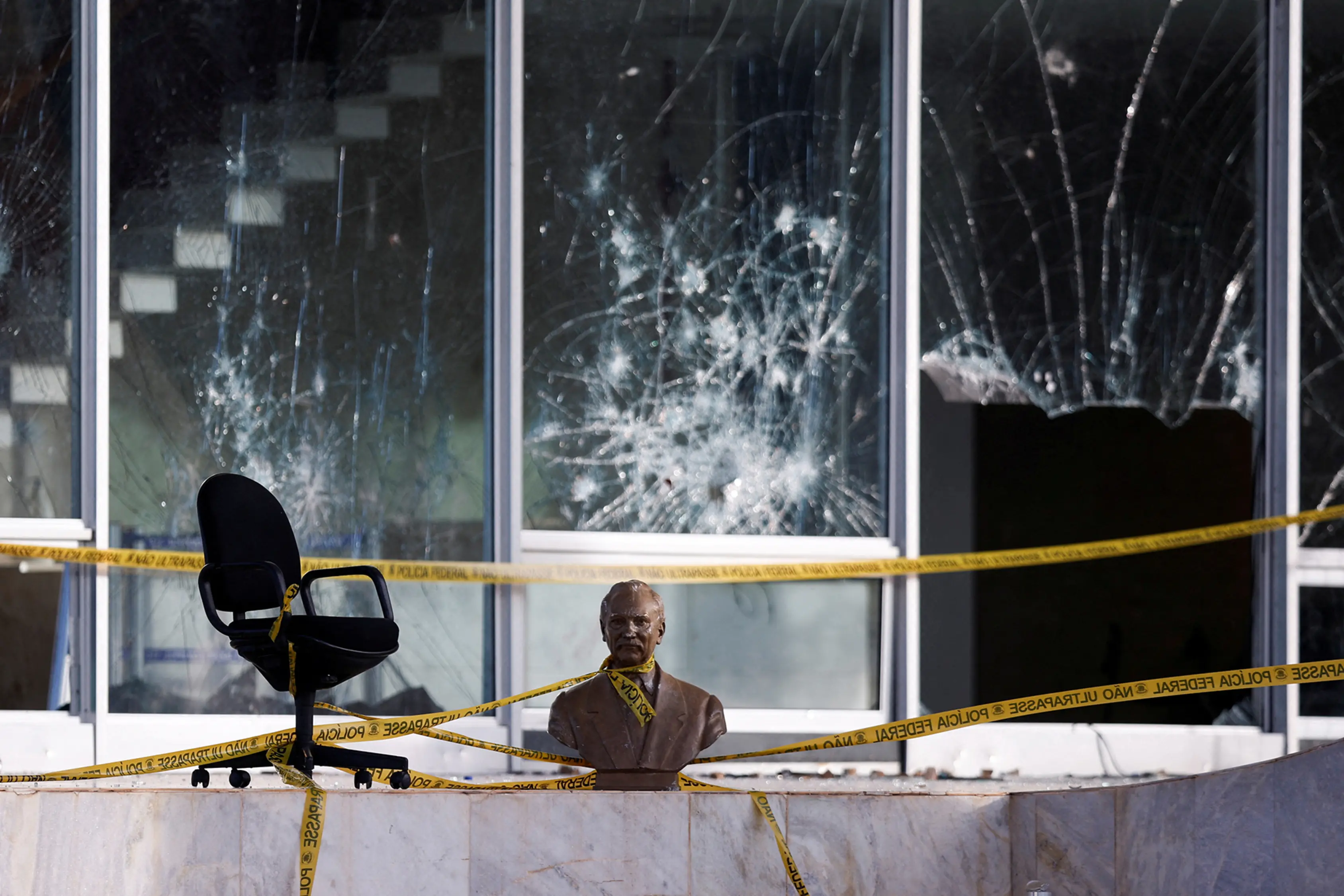 Leaders from more than a dozen countries, including the United States, Canada, Mexico, and Venezuela, condemned the attack, with some American lawmakers calling for Bolsonaro's U.S. visa to be revoked. Bolsonaro took to Twitter to denounce the invasion [tweets in Portuguese] of public buildings and followed up with several posts defending his record in government.
Meanwhile, YouTube and Meta, Facebook's parent company, announced that they will remove content praising the attack from their respective social media websites, some of which demonstrators used to spread election disinformation and stoke public anger. Researchers are also looking into the role that messaging services WhatsApp and Telegram played in organizing the attack.