Prayuth's Misrule Is Turning Thailand Into a Powder Keg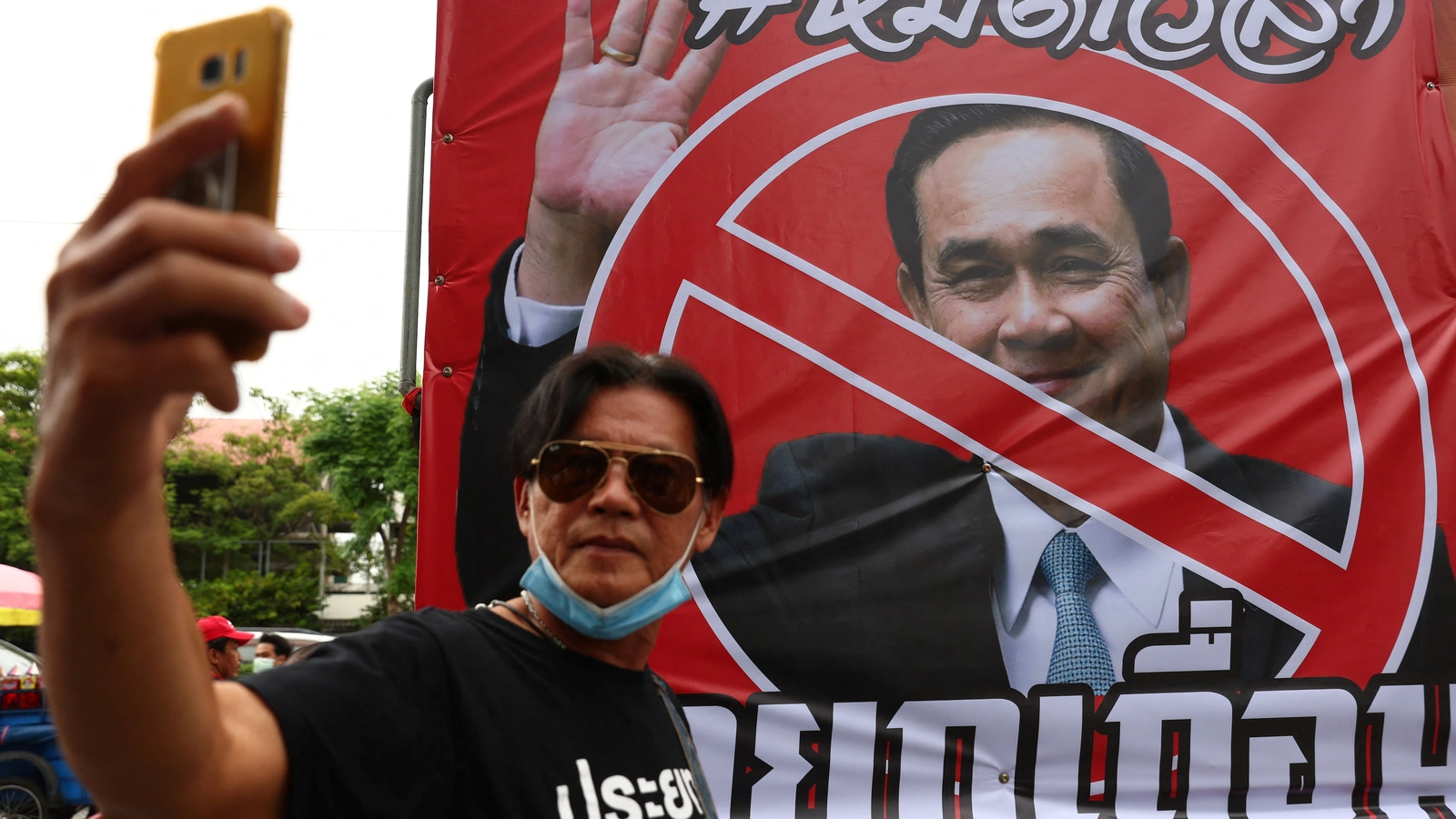 In the lead-up to national elections in 2023, Thai politics is becoming increasingly dysfunctional.
Originally published at World Politics Review
September 23, 2022 2:38 pm (EST)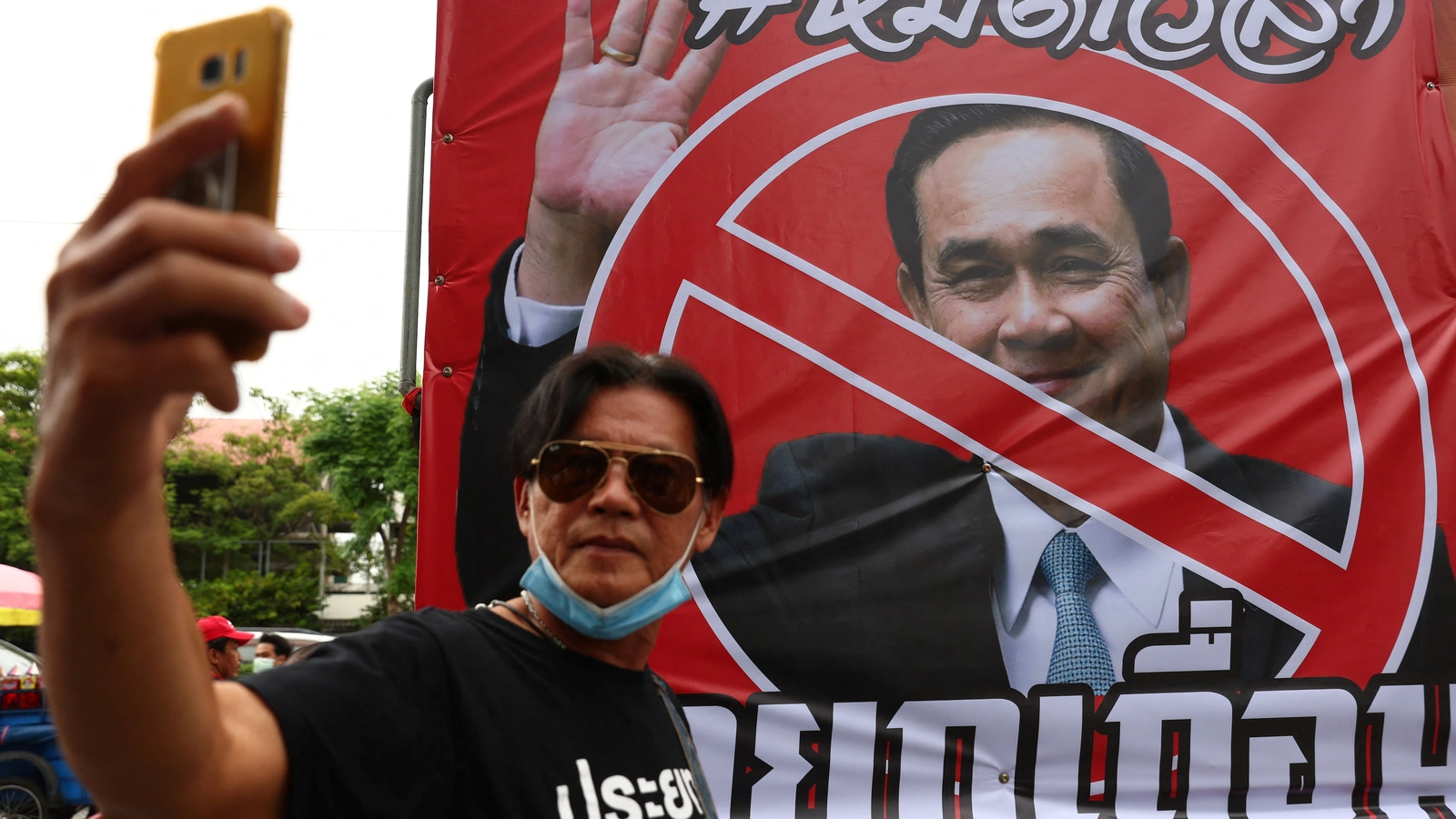 Article

Current political and economic issues succinctly explained.
With Thailand's national elections planned for early 2023, the mood among opposition members of parliament and activists—and even members of the pro-military coalition in power—is increasingly sour. Protests have been simmering over recent weeks in Bangkok, and this growing anger is setting the stage for political chaos in the coming months, and possibly a highly problematic election next year.
Thais are furious, in part because Prayuth Chan-ocha, the de facto head of the coalition government led by the pro-military Palang Pracharath party, insists he can continue as prime minister, despite a constitutional term limit of eight years. Prayuth has been prime minister since leading the 2014 coup that deposed the last fairly elected Thai government, but he claims his eight-year count should actually start in 2019, when he was elected prime minister in an election that was perhaps free but not fair. The Constitutional Court recently suspended Prayuth as prime minister until a final ruling decides his fate, though he remains defense minister.
However, Gen. Prawit Wongsuwan—hated by Thai democracy activists for the critical role he played in the 2014 coup—took over as acting prime minister when Prayuth was suspended on Aug. 24. Prawit's ascendance is hardly placating opposition forces or doing anything to woo the majority of Thais who will probably vote for an anti-military, pro-democracy party in next year's elections. And with the courts in Thailand still incredibly loyal to the military and its allies, it's certainly possible that a judge will rule that Prayuth's clock should be reset to start 2019, allowing him to run for prime minister again next year.
Even if that were the case, however, members of Prayuth's pro-military alliance of parties may not want him at the top of the ticket. Prayuth has proven to be a highly ineffective prime minister, even setting aside the term limit controversy. Following the coup and its harsh aftermath, in which pro-democracy protests were violently repressed, he never accepted any semblance of a return to parliamentary democracy—even after his coalition won the 2019 elections. He has also maintained his authoritarian tendencies. He has personally mocked and threatened the media and civil society, and his government has charged at least 200 activists and opposition politicians with various dubious crimes, including lese majeste.  
This shift to increasingly enforcing the country's draconian lese majeste laws, which make it illegal to defame or even insult the king and other royals, contrasts with the end of former King Bhumibhol Adulyadej's rule in 2016, when it seemed like the use of these laws was on the decline. Bhumibhol himself—who was beloved in a way the current monarch, King Rama X, is not—had objected to the use of lese majeste at times, saying he was not above criticism. But since succeeding his father, Rama X has sought to expand the monarchy's political and financial powers in ways that have alarmed many observers.
In addition, in 2020 the courts—which have historically been highly favorable to ruling pro-military parties—outlawed one of the main opposition parties, Future Forward, on a technicality, and the government has pursued what critics claim are politically motivated charges against some of Future Forward's key leaders. As a result of Prayuth's continued autocratic rule, as well as generally poor policy management, anger among the political opposition in Thailand is at a boil.
The opposition has tried to oust Prayuth with multiple no-confidence votes in parliament, though these have all failed. It has also held anti-government rallies in Bangkok and other cities across the country and launched anti-government campaigns on social media. Intriguingly, given the monarchy's entrenched social, economic and political role in the country, political discussions on social media, and sometimes even at demonstrations, have in recent years turned to the monarchy's impact on Thailand and whether its role should be more limited, given the extraordinary powers amassed by the largely disliked Rama X.
The opposition's cause has been helped by the fact that, as prime minister, Prayuth has also been a policy disaster. After an initial—and perhaps lucky—year of battling COVID-19 in 2020, the government's policies have been extremely flawed, in part because it allowed a company linked to the king to be involved in the initial manufacture and rollout of the AstraZeneca vaccine. The economy remains weak—it grew slower than expected in the second quarter of this year—and inflation is badly hurting the Thai baht, a problem shared by many other emerging market currencies. The government has not developed a coherent plan for rebuilding tourism, which was one of the pillars of the Thai economy, in the aftermath of the pandemic. Nor does it have a strategy for keeping talented young Thais—who face a brutal job market, an autocratic environment, years of political conflict with seemingly no end in sight, and a king who is seemingly intent on reestablishing an absolute monarchy—from leaving the country.
In terms of foreign policy, under Prayuth's leadership, Thailand's usually skillful diplomats have struggled to come up with any coherent strategy for navigating the increasingly turbulent rivalry between the United States and China, or for dealing with the civil war and failed state in neighboring Myanmar. Even prominent members of Prayuth's coalition have slammed his horrendous leadership, and Thailand's regional power and influence has diminished greatly in recent years.
Meanwhile, the opposition's ability to mobilize mass support is growing, as demonstrated by the mass rallies it has held and effective social media strategies it has developed. In fact, they now have a real chance to win the elections next year, if the polls are free and fair.
But that's something the opposition shouldn't count on. The ruling pro-military coalition controls the administrative bodies that oversee the election and essentially controls the courts. Many major opposition leaders have already been banned from politics or forced into exile, with dubious charges of corruption and other crimes awaiting them if they return. As happened in 2019, even if the opposition does win a significant number of seats, the government will likely whittle it down by having compliant judges and the election commission overturn some on technicalities. And that's assuming the election commission doesn't meddle with the vote count to keep that from being necessary.
In an attempt to counter this possibility, on several occasions the opposition introduced amendments to disband the upper house of parliament, which was appointed by the junta prior to the 2019 elections and has powers to intervene in the election, and replace it with a more democratic body. These efforts were all defeated, so any controversy over the 2023 election will end up before the Senate, as well as a high court that is sure to favor the pro-military coalition.
The most likely scenario for next year's election, then, is one in which the majority of Thais cast their votes for opposition or pro-democracy parties, only to see the Palang Pracharath and its allies, perhaps led by Prayuth, hold onto power through shady maneuvers, both political and judicial.
After so many years of frustration across the country, such an outcome could easily ignite the powder keg that currently characterizes Thai politics, not unlike the massive Bangkok protests of 1992, in which the army fired on and killed large numbers of civilians, or the street battles and army massacres of 2010. One can hope for an alternative, but given Thailand's history, a grim scenario seems more likely.