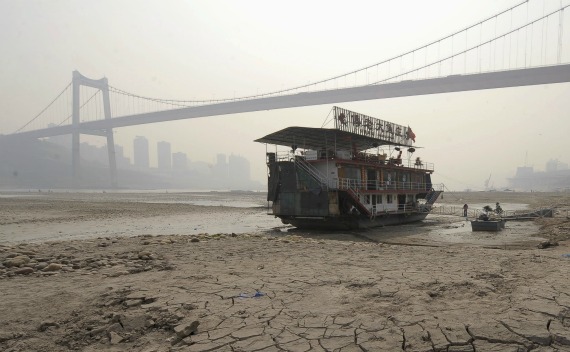 Jared Mondschein looks at the key stories behind the headlines in Asia.
- One less hurdle to the dam - The New York Times is reporting that the Xiaonanhai Dam along the Yangtze River, a $3.8 billion project that environmentalists have derided for its dire ecological impacts, is back on track for construction. China's State Council decided to reduce the boundaries of a Yangtze River preserve—that had been established to protect biodiversity in the wake of the Three Gorges dam—signaling that overall approval for the project is imminent. According to one Chinese geologist, the dam will displace 400,000 people and flood 18 square miles of fertile farmland. All this to produce power at a cost of about $2,144 per kilowatt, triple the cost of the Three Gorges Dam.
- Where does China want foreigners investing? The National Development and Reform Commission (NDRC), China's top economic planning agency, announced the latest revision to the foreign direct investment catalogue. The catalogue, a list of industries that the NDRC divides into the categories encouraged, allowed, and restricted, for the first time deemed car-making and polysilicon plants as only allowed – not encouraged, as it had done previously. Are foreign carmakers worried? For the most part, those already in the country aren't, but the future does not look at bright for those still waiting to be allowed to enter the market, such as Japan's Fuji Heavy Industries Ltd, the maker of Subaru.
- Not "interfering" in Taiwanese elections – It's been four years since Taiwanese President Ma Ying-jeou took office and relations with the mainland are arguably better than ever. Presidential elections, however, are less than two weeks away and polls are showing that the battle between the incumbent Ma and Tsai Ing-wen, of the traditionally more pro-independence Democratic Progressive Party, looks to favor the incumbent but is too close to call. While Beijing has pledged  "not to interfere," in the election, it has also made it clear that "upholding the 'Taiwan independence' platform would inevitably threaten the peaceful development of cross-strait ties."
- Chinese billionaire in Iceland moving on? Chinese billionaire Huang Nubo, who is once again in talks with the Icelandic government after his $200 million real estate development project was rejected, is now claiming he "won't wait." He's turned to Finland and Denmark to discuss similar projects. Though the proposals will be scaled down from his previous one because the sites are smaller, Huang told reporters that he is still looking to spend "tens of millions" of dollars to create projects similar to the one he proposed for Iceland. He also said he was considering Norway but did not elaborate. Could it have something to do with the fact that the country is home to the committee that gave imprisoned Chinese dissident Liu Xiaobo the Nobel Peace Prize?