A Bloody Week for Nigeria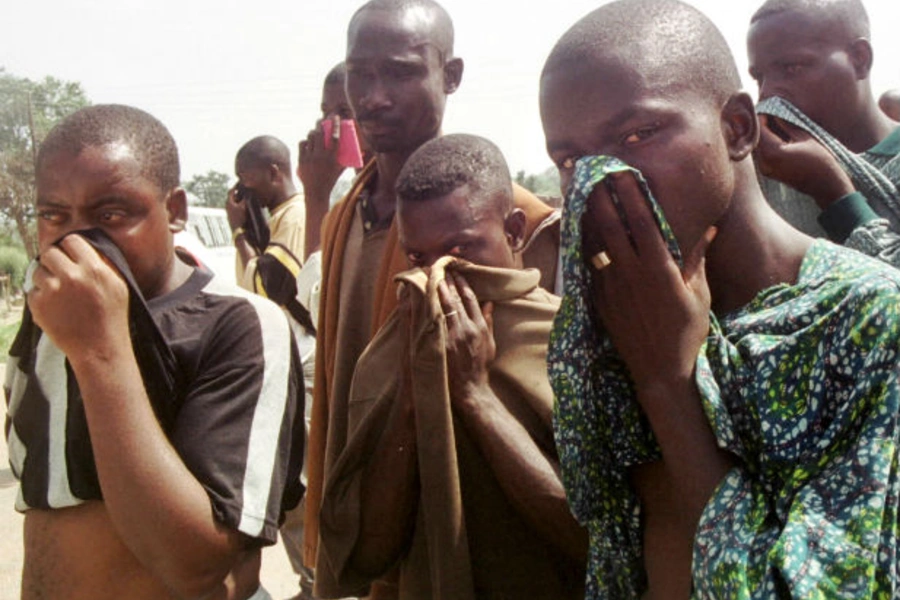 According to the Nigerian press, security forces in Maiduguri went on a rampage murdering at least thirty people last week following the killing of three soldiers (one an officer) by a bomb.  AP Correspondent Jon Gambrell reports in the New York Times, of the murder of at least twenty-four people on Sunday, October 13, at a village in Kaduna state. The Nigerian press also reports that at least thirty people were killed in a clash between Tiv farmers and Fulani herdsmen in Benue state earlier this week. On Monday October 15, the Nigerian military claimed it had killed at least twenty-four members of Boko Haram in Maiduguri.
The Maiduguri incidents appear related to Boko Haram and the security force's reaction to it. The murders in Kaduna and Benue states appear distinct.  In Kaduna, one explanation for the deaths is that the village was attacked by a criminal gang.  A more plausible explanation is the longstanding conflict between farmers and herdsmen over land use.  In some parts of the Nigerian Middle Belt, farmers are predominantly Christian while herders are Muslim.  In this locality of Kaduna however, the farmers and herders are both Muslim.
The violence in Benue appears to be part of a long standing feud between two ethnic groups, and also partly over land use.  However, there is also a religious divide between the Tiv and Fulani.  Tiv are usually Christian while Fulani are Muslim. In both the Kaduna and Benue incidents, the majority of the victims were probably women, children, and the elderly who could not flee.
The murders in Kaduna and Benue states appear unrelated to Boko Haram.  Violence related to ethnic and religious rivalries, often with a focus on land use, is a long standing challenge to any Nigerian government. However, the inability of the federal government to control Boko Haram may be encouraging others to take the law into their own hands to settle old scores.