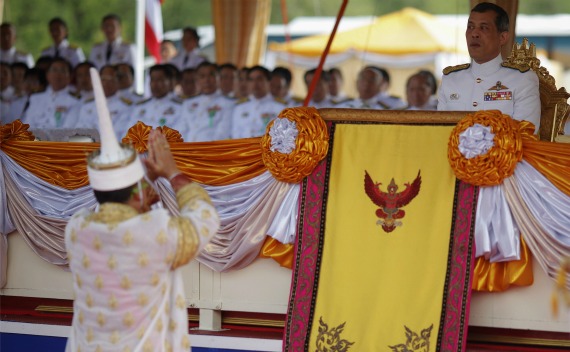 In perhaps the biggest bombshell of reportage on Thailand in decades, former Reuters journalist Andrew Marshall, who gained access to a vast trove of WikiLeaks cables on the country, has published a four-part opus, running hundreds of pages, that focuses primarily on the country's monarchy, including the king, the queen, and the crown prince and heir. The first part is available here (pdf).
Marshall's account is the most thorough, and in many ways damning, assessment of the royal family's influence over politics in history. His reporting, and the cables they are based upon, leaves no stone unturned – or unblemished: The queen's influence, often negative, over the tense situation in southern Thailand; the military's growing use of lese majeste laws to crack down on opposition; the foibles and venality of the crown prince; the vultures circling around the palace as the end of King Bhumibhol's long reign ends.
Though discussion of the monarchy is essentially criminalized in Thailand, and Marshall certainly won't be returning to the country any time soon, the reporting will open discussion of the monarchy even more, at a time when the election campaign, the growing crackdown on dissent, and the impending demise of the king all are terrifying Thais and forcing some reevaluation of their country's political system, perhaps leading to a total meltdown of Thai politics.