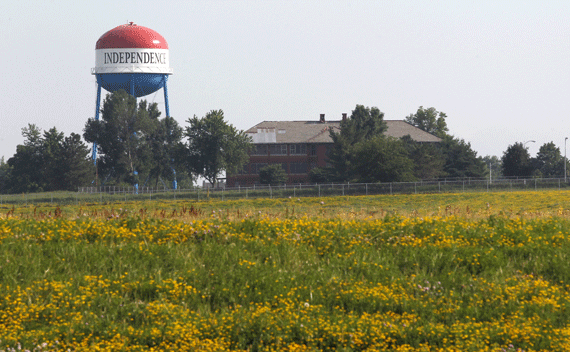 Herman Cain has been in Iowa defending his halting answer on Libya earlier this week by saying that he was asked "seven or eight different questions on seven or eight different topics and all of a sudden someone switches to Libya and they're not clear with the question." Rick Santorum told a crowd in Anamosa, Iowa that the United States should ensure the success of Israel's "inevitable" military strike on Iran's nuclear facilities.
Jon Huntsman meanwhile was on the other side of the country doing his 100th campaign event in New Hampshire. He told supporters in Portsmouth, New Hampshire that "we don't need 100,000 troops in Afghanistan. We need to bring these folks home." That formulation may sound like he wants to get out of Afghanistan entirely.  Not exactly.  Huntsman's says he would leave perhaps 10,000 to 15,000 in Afghanistan to conduct counterterrorism operations.
The latest Bloomberg poll in Iowa shows Cain on top at 20 percent, followed by Ron Paul at 19 percent, Mitt Romney at 18 percent, and Newt Gingrich at 17 percent. The poll was conducted before Cain's Libya gaffe.
The New Yorker's John Thompson wraps up a story about Henry Kissinger and George Kennan by noting that Herman Cain "apparently offered Kissinger back his old job as secretary of state. Kissinger, who would be ninety-seven at the end of Cain's second term, said no."  Jennifer Rubin commends Rick Santorum for offering "a concrete plan on Iran." Real Clear Politics' Erin McPike writes that Rick Perry's call for zeroing out foreign aid is winning few accolades. Lincoln Mitchell discounts the chances that Cain, Perry, or Ron Paul might win the GOP nomination in 2012, but thinks that "their views on foreign policy could play a substantial role in 2016."
The super committee now has just one week to strike a bargain on long-term deficit reduction. If you need a more precise count of how long it will be until the clock strikes midnight, WashingtonPost.com has kindly placed a countdown clock on its homepage.