China-Korea Relations: A Muted Thirty-Year Anniversary
China and South Korea mark thirty years of diplomatic relations, while geopolitical developments push China and North Korea closer together.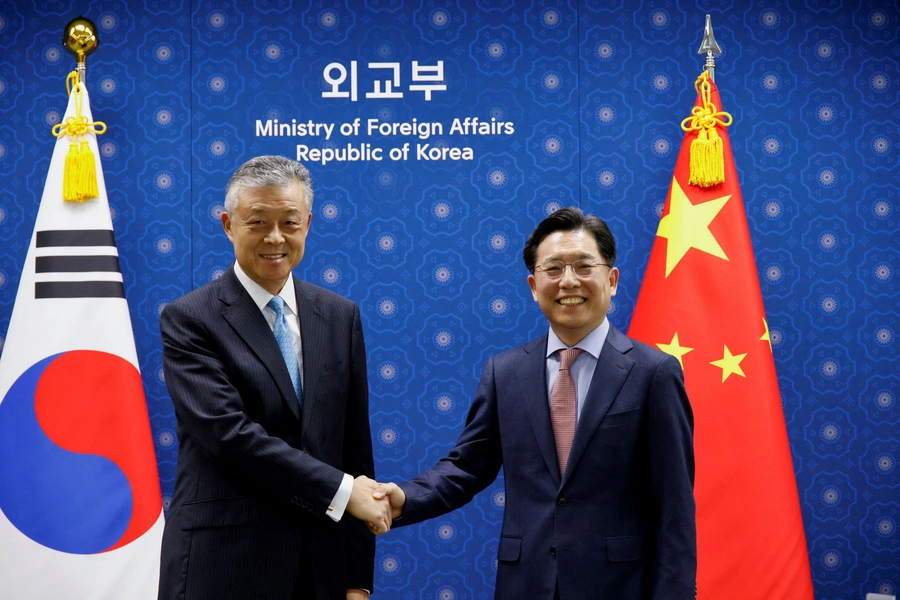 Beijing and Seoul marked thirty years of diplomatic ties on August 24 as South Korea transitioned to a new administration under President Yoon Suk-yeol, who took office in May. Although early high-level exchanges reaffirmed partnership, the two leaderships confront growing pressures from U.S.-China competition, economic uncertainty, and public hostility. Domestic priorities in China in light of the 20th Party Congress and South Korea's shift to conservative rule amplify these concerns. The impact of U.S.-China rivalry on the China-South Korea relationship extends from security to economic coordination, including approaches to THAAD and global supply chains, and export competition, especially in semiconductors, challenges new Xi Jinping-Yoon economic agreements. Moreover, public hostility is strongest among South Korea's younger generation, raising pessimistic prospects for future China-South Korea ties.
Despite mixed signals, false starts, and the continued absence of leader-level meetings marking the recovery of economic ties between China and North Korea, geopolitical developments have pushed the two countries closer together. Such engagement features mutual reinforcement of each other's positions on issues of vital interest and solidarity in response to U.S. policies.
Read the full article here on Comparative Connections.