China's Confused Middle East Policies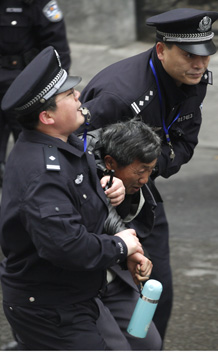 As unrest sweeps through the Middle East, China has reacted in many different, and sometimes conflicting ways. It has issued its traditional call for countries to respect other nations' sovereignty, while simultaneously deploying a large naval operation to evacuate Chinese workers from Libya, and backing a UN resolution imposing sanctions on the Libyan regime. It has cracked down on any sign of a "jasmine revolution" at home, while sometimes publicly noting the failures of the most autocratic Middle Eastern governments.
China's Middle East confusion will, in the long run, help neither Beijing nor the Arab-Muslim world. In a new piece in The National newspaper of Abu Dhabi, I outline China's emerging Middle East headache. You can read it here: "China lacks focus in the Arab world, missing a mutual opportunity".