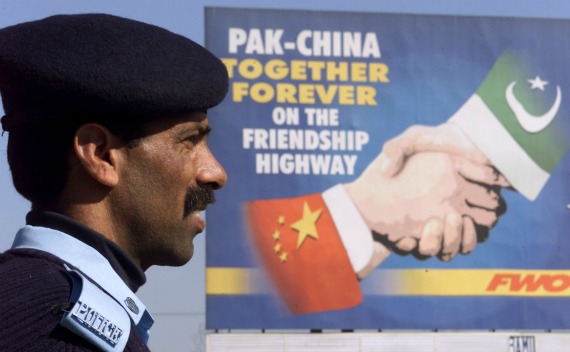 I've written a think piece for Foreign Affairs on two subjects:
(1) China's calculus in Pakistan, or, as the editors asked me, "Could China's calculus ever change and, if so, what would change it?" and
(2) China's approach to risk management, which, I argue, increasingly includes an effort to balance three baskets of risk: geopolitical risk, political risk, and investment risk.
The punchline? China's calculus in Pakistan is becoming more diverse. So the central question will be the extent to which political, and especially investment, risks begin to complicate the straightforward geopolitical calculus that has long yielded a remarkable intimacy between Beijing and Islamabad. Beijing is too strategically tied to Pakistan—and too timid in its diplomacy, in any case—to off-load an erstwhile ally. But China is unlikely to be such an accommodating patron, either. Thus it will prove less willing to fund the ambitious infrastructure development schemes Islamabad favors. And what is more, the scope and scale of future Chinese economic activity will not, in itself, produce rapid, sustained, and balanced Pakistani growth. In the long term, economic interaction with India—the restoration of traditional regional ties and natural economic affinities in the subcontinent—will almost certainly be more decisive.
The principal focus of the piece is China's increasingly diverse approach to managing risks.
You can read the essay here on the Foreign Affairs website.