Continental and Maritime in U.S.-India Relations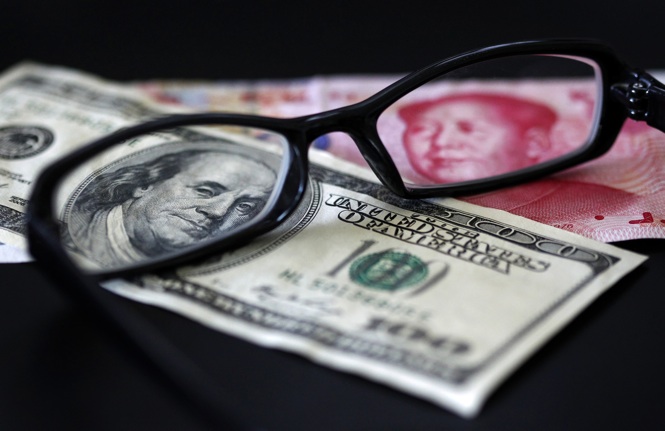 The Indian financial newspaper, Business Standard, has published my latest "DC Diary" column.  With President Obama landing in New Delhi this week, it seemed like a good time to ask why Washington and New Delhi remain so burdened, even imprisoned, by continental preoccupations.
To Americans, India can be a real jumble of contradictions.  It is a maritime nation—strategically situated near key chokepoints—but with a continental strategic tradition.  It is a nation of illustrious mercantile traditions but for decades walled off large swaths of its economy.
Much has changed, principally because rapid economic growth has allowed India to break from the confining shackles of South Asia.  India is again an Asian player, better integrated into the East Asian economic system.  And it has a growing capacity to influence the wider Asian balance of power.
So, here's my question:  Given all that change, why are the U.S. and India so bogged down in (and over) continental Asia?
At one level, I suppose, it's unavoidable:  Pakistan's choices complicate American policies.  And elements of Washington's partnership with Islamabad clearly complicate Indian policies too.
What is more, President Obama is determined to extricate the United States from Afghanistan.  And the timing and manner of U.S. withdrawal will affect Indian strategic interests—and quite possibly leave India holding the bag.
The president needs to address this, not least because disagreements over his administration's policies toward Afghanistan and Pakistan have been a principal obstacle to strengthened U.S.-India relations since he took office.  Many in India remain deeply skeptical of his approach.  And better aligning expectations and objectives could do much to strengthen the U.S.-India partnership.
But it is maritime, not continental, Asia that is now the world's center of economic and geopolitical gravity.  So at a moment when India's own foreign policy has burst the confining boundaries of its South Asian strategic geography, Mr. Obama and Prime Minister Manmohan Singh would do well to focus greater attention there—and perhaps search for a new "big idea" by connecting several policy initiatives across a series baskets, including energy, seaborne trade, finance, the global commons, and regional architecture.
Continental Asia has been an arena for U.S.-India disagreement, even rancor.  But maritime Asia offers natural affinities of interest—and the opportunity to turn common interests into complementary policies.
Just take the sea-lanes:  It is an arena of mutual interest.  It is an arena that raises questions about how to reconcile claims of sovereignty with the need to assure public goods.  And it is an arena that will test China's rise as a stakeholder in global order.   When Beijing talks loudly about sovereign rights and claims, the U.S. and India should speak loudly—and together—about international rights and customs.
Indeed, this is precisely the sort of issue that my friend, Raja Mohan, has argued could become central to building a more encompassing U.S.-India partnership.  As Raja has nicely put it, cooperation on the regional and global commons "has the potential to connect India's traditional universalism with its new responsibilities as a rising power and further enhance its relationship with the United States."
In short, maritime spaces, not continental ones, seem the more promising place to define a shared vision of Asia's future.  So the U.S. and India could look to a series of new ideas in each of these various baskets:
In the commons:  new cooperation in the naval, air, space, and cyber domains, including enhanced exercises, bureaucratic coordination, and Indian membership in efforts such as the U.S. Megaports program or Proliferation Security Initiative.
In the economic and financial space:  a Bilateral Investment Treaty, U.S. support for Indian membership in the Asia-Pacific Economic Cooperation (APEC) forum as the moratorium on new members expires, and perhaps even eventual association with the Trans-Pacific Partnership.
There are a variety of overlapping ideas in the energy space, and India already participates with the U.S. in regional groups, such as the Asia-Pacific Partnership on Clean Development and Climate.
Likewise, in the regional architecture space.  For instance, now that the U.S. has decided to join the East Asia Summit, where India is already a member, the very least the two can do together is to try to build in some real capabilities. As I've argued on this blog before, EAS needs to do something.  And with the U.S. and India, as well as other major Asian powers present, EAS at least has the virtue of including the right players.  Inevitably, U.S. and Indian membership in EAS will reduce the role of the ASEAN Regional Forum (ARF)--one of the few Asian groups where Washington and New Delhi have had the opportunity to work together in the past.  And perhaps the recent ARF meeting in Hanoi—where 12 nations offered complementary perspectives and approaches to freedom of navigation in the South China Sea—offers an example for EAS of how to make political discussions current and meaningful.  It's a model that won't sit well with Beijing, to be sure. But at least EAS would, in time, become more than just another leaders' group-grope.  The U.S. and India can help to assure that.
Do check out my column in the Business Standard.  And for a broader set of prescriptive ideas for Obama's visit, including some in these various baskets, take a look at the new report of a bipartisan study group on U.S.-India relations, issued by the Center for a New American Security.  I participated in this group, chaired by Richard Armitage and Nicholas Burns and directed by Richard Fontaine.
Photo courtesy of Reuters/Kamal Kishore