Cyber Week in Review: June 17, 2022
Lawmakers seek to block U.S. investments in China; Ukraine moves sensitive data to other countries; L3Harris plans to buy NSO; Hacktivists release calls from Russian embassy; China accuses U.S. of stealing data.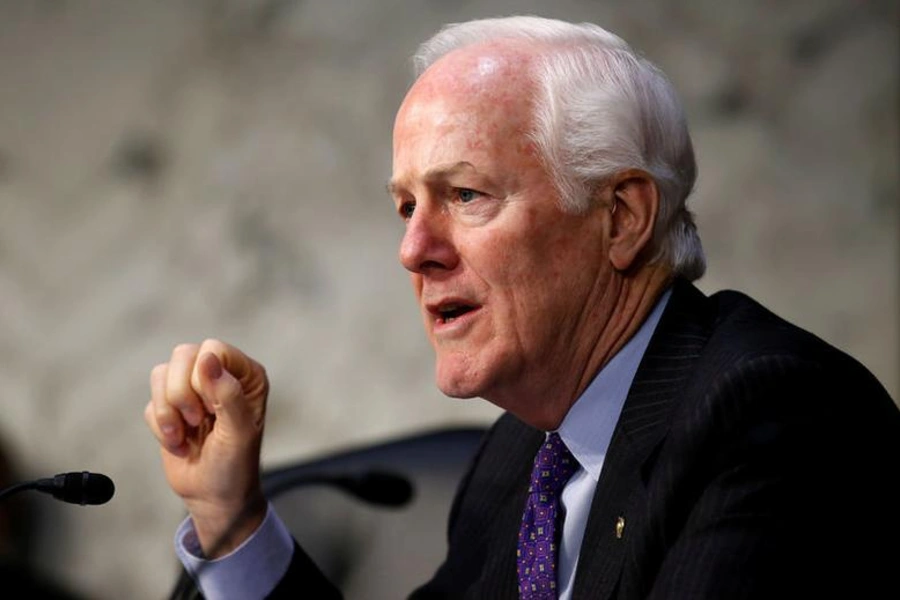 Lawmakers Make Bipartisan Push for New Powers to Block U.S. Investments in China
A bipartisan group of House and Senate lawmakers released a draft discussion on creating new government powers to screen American investments in China earlier this week. The discussion is a compromise between prior legislation proposed by Sen. Bob Casey (D-Pa) and John Cornyn (R-Texas), and a proposal from the U.S. Department of the Treasury. The revised proposal will create a new government oversight panel, the Committee on National Critical Capabilities. The bill requires U.S. entities to notify the federal government of planned foreign investments in China forty five days prior to the investment and of any activity in sectors that are designated as crucial to supply chains or that involve critical and emerging technologies. Despite broad bipartisan support, the measure has incited opposition from business groups such as the U.S.-China Business Council, who have complained that the legislation could hurt the "resilience of American companies."
Ukraine Has Begun Moving Sensitive Data Outside Its Borders After Russian Attacks
In the midst of its war with Russia, Ukraine has begun moving sensitive data beyond its borders to countries in Europe. The country has moved or will transfer backup copies of 150 different registries from data centers across government offices. Some copies have been moved to Poland, and Ukraine continues to negotiate similar arrangements with France and Estonia. Since Russia invaded on February 24, Kyiv has been preparing to move critical government data as a strategy to prevent it from falling into Russian hands. the risks to Ukrainian databases are urgent ; government data centers were destroyed by missiles in the early days of the war and Russian cyberattacks have consistently targeted government networks with wiper malware capable of erasing critical data..
L3Harris Announces Plans to Acquire NSO Group
NSO Group, the Israeli company under fire for the misuse of its Pegasus spyware package, may have found a buyer. U.S. defense contractor L3Harris is in talks to buy NSO, bringing the embattled spyware firm into the fold of the U.S. defense establishment. The announcement drew pushback from several researchers, who warned that NSO's track record of facilitating unlawful surveillance and close ties with the Israeli intelligence service would represent a threat to U.S. national security if NSO were integrated into a major U.S. defense contractor. The Biden administration, which had sanctioned NSO through the Entity List earlier this year, appeared to share the researchers' views, with several officials expressing concerns about the sale. The deal would need to be approved by the U.S. government, Israeli government, and L3Harris' board of directors.
Belarusian Hacktivists Release Calls Purportedly From Russian Embassy
The Belarusian Cyber Partisans, a hacktivist group devoted to combating the regime of Alexander Lukashenko in Belarus, released tapes from 2021 purportedly stolen from a Belarusian wiretapping operation targeting the Russian embassy in the country. The group only released a small snippet of the tapes, but said it would make the full tapes available to journalists on request. The group said the calls amounted to around 1.5 terabytes, or 50,000 hours of calls. The partisans are part of a growing Belarusian resistance movement against Lukashenko, and the group has previously targeted the Belarusian railway system, stealing data and slowing the movement of Russian and Belarusian troops.  
China Accuses the U.S. of Stealing Data, Building an "Axis of Cyber Theft"
On June 15, China's Ministry of Foreign Affairs spokesperson Wang Wenbin accused the United States of building an "axis of cyber theft" with itself at its core, urging the United States to immediately cease its use of "malicious cyber activities." Wang's comments were in reference to a recent report from cybersecurity information platform Anzer, which claimed U.S. military and government agencies stole 97 billion pieces of global internet data and 124 billion phone records in the previous 30 days. The report also revealed the U.S. National Security Agency's (NSA) use of a new cyberweapon called "boundless informant," to collect, manage, and analyze illegally obtained data.  The Ministry of Foreign Affairs' condemnation of the alleged cyber operations assigned culpability not only to the U.S. government and its allies, but also U.S.-based software and hardware companies, who were accused of having been "involved in almost each and every stage of the U.S.'s cyber weapons research and development."