Cyber Week in Review: March 18, 2022
NSA probes Viasat cyberattack; Intel to invest $36 billion in European factories; Russian VPN use has spiked; South African regulator launches inquiry into Meta; Zelenskyy deepfake circulates on social media.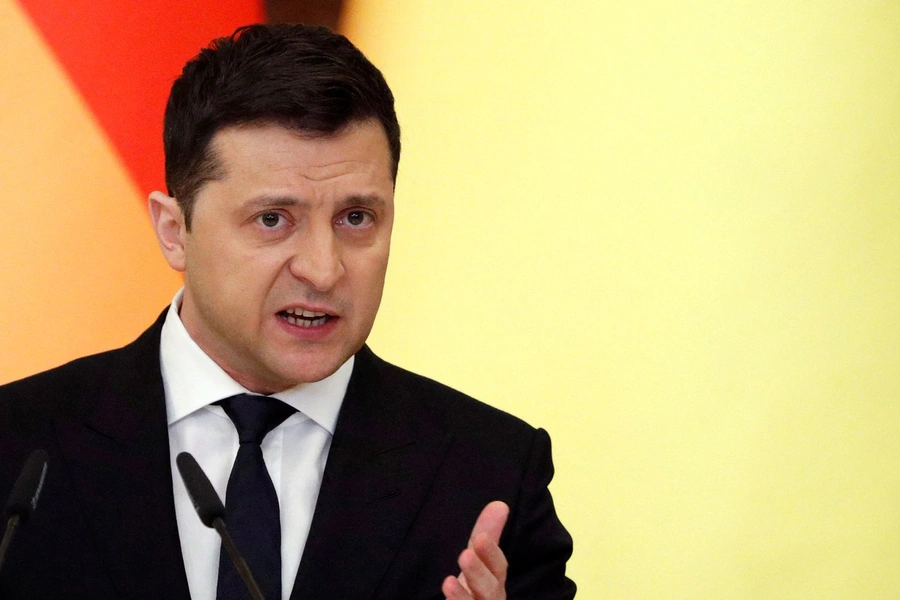 NSA announces probe of Viasat cyberattack 
The National Security Agency (NSA) announced it was probing a cyberattack on satellite internet provider Viasat which caused communications outages throughout Ukraine on February 24, the same day Russian forces invaded the country. The outage has persisted throughout Viasat's networks in Europe, with many areas still seeing little to no connectivity. If the Viasat outage is confirmed as a Russian cyber operation, it would represent one of the most effective uses of cyberattacks in the war thus far. Ukrainian officials have said that the outage caused "a huge loss in communications in the very beginning of the war," although they have adapted in the two weeks following the invasion. 
Intel to invest $36 billion in chip factories in Europe 
U.S. semiconductor manufacturer Intel announced a $36 billion investment in semiconductor manufacturing and research and development facilities throughout Europe. The announcement comes as Intel shifts production toward the United States and Europe, part of a wave of chipmakers diversifying supply chains in the wake of rising geopolitical tensions. The new investment from Intel will be spread across several factories, including two new semiconductor factories in Germany and a new research and development site in France. The new developments in Europe could eventually result in Intel spending over $90 billion to increase semiconductor production on the continent. 
Russian VPN use has spiked over the past two weeks 
Virtual private network (VPN) downloads, which allow users to bypass internet controls, have spiked nearly two thousand percent in the Russian Federation over the past two weeks. The spike comes as Russia has imposed increasingly draconian internet controls and blocked social media like Facebook, Twitter, and Instagram. Russian authorities have attempted to ban popular VPN services in the past, but have been unable to cut off access entirely. As Russia's internet isolation deepens, many are concerned that Russian citizens could lose access to reliable information. However, it appears that VPNs may be one route for information to flow into and out of the country.  
South African regulator refers Meta to anti-trust tribunal 
South Africa's Competition Commission (CC), the country's most powerful antitrust regulator, announced it was referring Meta Platforms, the parent company for Facebook and WhatsApp, to a tribunal for abusing its position as a market leader. The complaint centers around Meta's treatment of GovChat, a messaging service used by the government to communicate on civic issues. The CC alleges that Facebook unfairly restricted GovChat's access to data, while Meta says that the restrictions were put in place after GovChat violated Meta's terms and conditions of service. South Africa's antitrust efforts are the latest in a line of antitrust suits against Meta and other technology companies in the United States and abroad. 
Deepfake of Zelenskyy surrendering circulates on social media 
A deepfake of Ukrainian President Volodymyr Zelenskyy was loaded on to a hacked Ukrainian news network website this week and distributed through social media. The video shows a faked version of Zelenskyy calling on Ukrainian soldiers to surrender and lay down their arms. Zelenskyy posted a rebuttal of the video, and Facebook and Instagram took down copies circulating online. The deepfake and associated hack illustrate the growing danger of disinformation efforts to influence the public during major conflicts.