Cyber Week in Review: March 24, 2017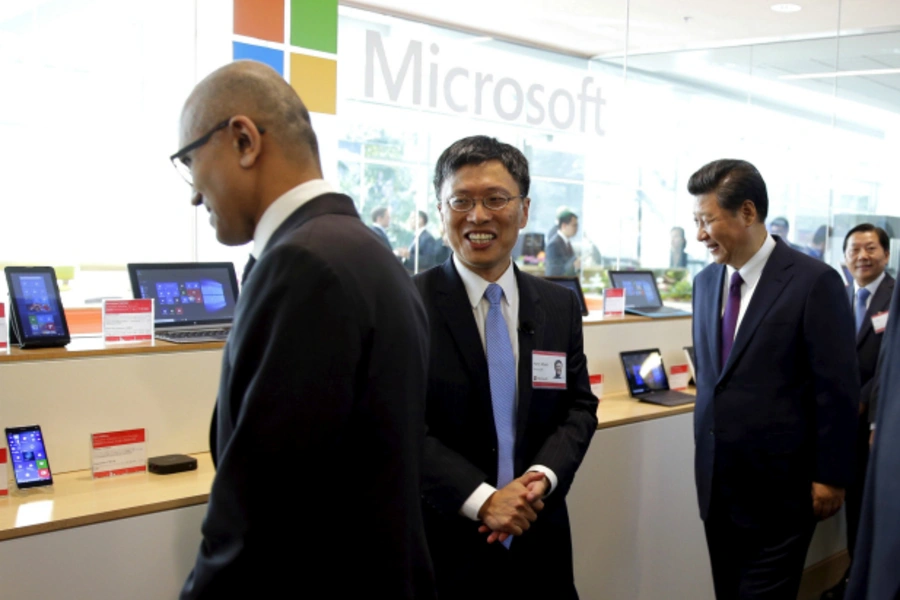 Here is a quick round-up of this week's technology headlines and related stories you may have missed:
1. One Windows to rule them all? Nope. The Wall Street Journal reports that Microsoft finished development of a tailor-made version of Windows 10 for Chinese government use. The modifications come in response to China's desire for "secure and controllable" technology that cannot be utilized by foreign governments, most notably the United States, for surveillance purposes. China dropped many of Microsoft's products from government procurement lists after the Snowden revelations, fearing that U.S. software was riddled with backdoors planted by the National Security Agency. Company representatives have not disclosed what was modified to meet Chinese standards. Microsoft, along with other tech companies that will likely follow suit in contouring products to Chinese government specifications, will have to straddle the line between safeguarding intellectual property and revealing just enough about their source code to reassure Chinese officials that their software won't leave cadres vulnerable to Uncle Sam's prying eyes.
2. Well, maybe not an entirely clean reauthorization… Republican lawmakers might be reevaluating their stance on section 702 of the U.S. Foreign Intelligence Surveillance Act (FISA), the section that authorizes controversial surveillance programs such as PRISM and Upstream and permits the "incidental collection" of data on U.S. persons when U.S. intelligence agencies target the communications of foreign nationals. Section 702 is scheduled to sunset later this year, setting up a fight over its reauthorization. Earlier this year, Congressional Republicans had begun advocating for a "clean" reauthorization, but some may have changed their given recent allegations of contact between the Trump transition team and Russian officials. This week, House Intelligence Committee Chairman Devin Nunes claimed that members of President Trump's transition team had their communications monitored through incidental collection. Similarly, Michael Flynn, President Trump's former national security advisor, was forced to resign when his conversations with Russian Ambassador Sergei Kislyak were incidentally collected. Both of these incidents have led at least one member of Congress, Trey Gowdy (R-SC), to hint that further leaks of incidental collection on team Trump might put section 702 in jeopardy.
3. Can the court compel decryption? A U.S. man refusing to comply with an order to decrypt hard drives seized by police has lost his case before the U.S. Third Circuit Court of Appeals. Police believe the hard drives contain images of child sexual abuse and obtained court order requiring the man to provide them with the password to decrypt the drives. The man refused, invoking his right against self-incrimination under the Fifth Amendment, and has been detained for the last 18 months. The man, who has not been criminally charged, is likely to remain in custody indefinitely unless his defense team decides to appeal the Circuit Court decision and wins or complies with the order.