David P. Janes: Japan, Beyond Tomorrow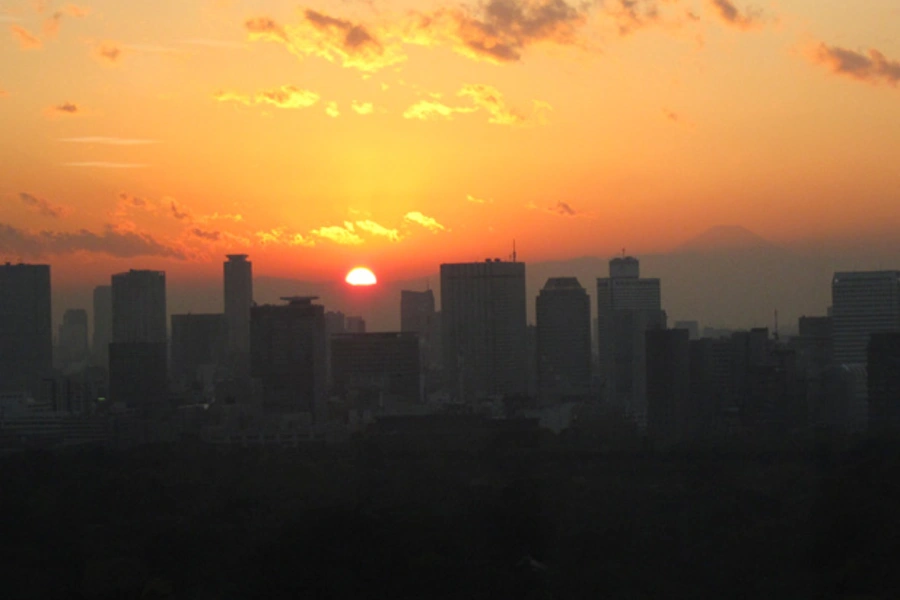 This blog post is part of a series entitled Is Japan in Decline?, in which leading experts analyze Japan's economy, politics, and society and give their assessment of Japan's future.
During a recent visit to Todaiji Temple in Nara with a group of 9/11 survivors from New York City, the Chief Abbot explained to us a Buddhist tenet that perceptions of reality are limited and shaped by position. Perhaps utilizing demographic or economic data, Japan appears to be a country in inevitable decline, withering away to irrelevance. However, for so many Americans, Japan continues to be viewed as a society from which there is much to learn. Within Japan, moreover, there are powerful signs of optimism and growth.
As an executive at a private U.S. foundation focused on U.S.-Japan relations, I am struck by the significant number of institutions and individuals that approach us to support projects to study Japan. If Japan is so much in decline, why then do Americans interested in clean energy technology see Japan as offering promising insights, why do architects and city planners in New York City attempting to deal with the need for compact apartments and homes see value in Japanese architectural design, why do so many U.S. educators want to travel to Japan to learn about its history, culture, and social structure, why do numerous think-tanks aim to work with Japanese intellectuals to solve Northeast Asian security issues, and why are numerous documentary film-makers making films about Japan? Inundated with solid proposals from leading organizations throughout the United States, our foundation can never come close to satisfying the demand for support from those who want to learn something from Japan.
Instead of irrelevant, interest in Japan appears to be growing in the United States when one looks at Japanese language study, sister-city relationships, and cultural institutions. Consider that from 2006 to 2009, at both the pre-collegiate and collegiate level, the number of students studying Japanese language, and the number of institutions offering it, increased according to surveys from the Modern Language Association and the Japan Foundation. At the collegiate level, more students study Japanese than Chinese language.
Stepping outside of Washington, DC, it is fascinating to see how significant a role Japan plays in various states and towns in the United States. For instance, the 2010 Indiana State Fair, the state's largest event, featured a special exhibition on Japan due to the extreme economic and cultural importance of Japan to Indiana. According to the Japan Society of Indiana, over 42,000 residents of Indiana are employed by over 200 Japanese companies with offices there. The over ten sister-city relationships in the state further solidify these connections with Japan. America has more sister-city relationships (over 400) with Japan than with any other nation. Culturally, one could look at the more than 180 Japanese gardens in the United States that have recently jointly created the North American Japanese Garden Association, which is deepening ties between gardens in the United States and Japan. Some gardens, like the Portland Japanese Garden, see so much increased interest in their work that they are expanding in innovative ways. For a nation that apparently no one is optimistic about, there appear to be many Americans who remain deeply interested in the country and culture.
One particular area I see dynamic growth in is the non-profit sector. Five points illustrate that Japan is on the cuff of dynamic social change in its civil society. First, 2009 saw the creation of the Japan Fundraisers Association with 580 founding members. This organization is training NGO and NPO leaders in Japan to more effectively raise funds for their important work. Their annual conferences draw crowds of over 500 people. Second, the number of NGOs in Japan continues to increase and the incorporation process for non-profits in Japan has become simplified, enabling social entrepreneurs to incorporate NGOs through prefectural offices instead of having to go through a ministry in Tokyo.
Third, after the March 11 disasters, there was a significant influx of foreign capital to Japanese non-profits. Today, there continues to be on-going relationships between U.S. organizations that are training non-profit leaders in Japan on non-profit management, leadership, and fundraising. Fourth, Japanese business leaders are placing increasing emphasis on philanthropy. Fifth, Japanese non-profits are beginning to open offices abroad. Peace Winds has opened up a U.S. non-profit, Peace Winds America, in Seattle, and Peace Boat has a non-profit in New York; others are exploring similar endeavors. We are therefore witnessing an exciting dynamism and growth in Japan's non-profit sector. One stellar example that illustrates this new dynamic is Beyond Tomorrow: The Global Fund for Educational Assistance, which was founded soon after the March 2011 disasters. Its founders initially met through the World Economic Forum's Young Global Leaders Program and became even closer colleagues through our U.S.-Japan Foundation's Leadership Program.
With funding from foundations and corporations, Beyond Tomorrow—whose founders range from politicians to entrepreneurs to corporate leaders—set out to help youth in Tohoku become global leaders. This summer, recent high school graduates from Tohoku took part in a leadership training program that included a trip to the United States. Beyond Tomorrow has also carefully selected a group of current high school students to travel abroad and study at boarding schools in the United States, United Kingdom, and Switzerland, and has provided college scholarships to students who lost a parent, a home, or were otherwise severely affected by the earthquake and tsunami of March 11.
The birth of this dynamic new NGO illustrates three important points. First, it highlights the fact that there are indeed young entrepreneurs in Japan willing to take risks in philanthropic activities. The founders of this organization gave their time and expertise, and the executive director—an accomplished young McKinsey consultant—gave up her corporate career to lead Beyond Tomorrow.
Second, contrary to the idea that Japanese people no longer want to study abroad and learn from others, here we have an organization that promotes such activity and which receives far more applications for such international study than they can support.
Third, in a society that is often painted as having a weak civil society, here we see a new, but well thought out, NGO that has quickly developed contacts with the non-profit and philanthropic world in the United States and in Japan and has garnered sufficient funds through such contacts to operate the range of programs described above.
Japan continues to be a vibrant culture and society. Its civil society today demonstrates particular energy and purpose, and newly emerging not-for-profit initiatives such as Beyond Tomorrow are clear examples of Japan's promise.
David P. Janes is the director of foundation grants and assistant to the president at the United States-Japan Foundation.