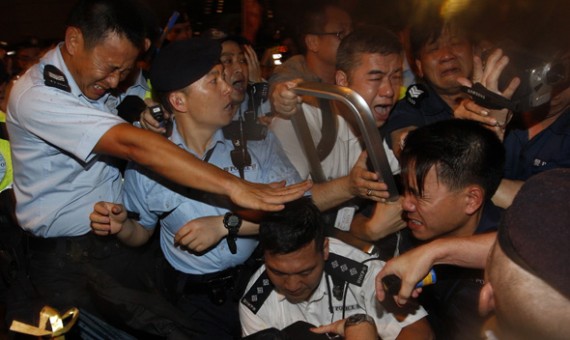 The recent uprisings in Malaysia and Thailand, following on the heels of the Arab Spring, which has turned into the Arab Summer, have emboldened democracy advocates around the world. Some see the wave even reaching China, where in recent days there have been fresh protests in Inner Mongolia, southern China, and other regions of the country.
But in reality the forecast for democratization is not so sanguine. Already, the revolts in places like Tunisia and Egypt are turning sourer, with the military and other elite actors reasserting their powerful position in society. Meanwhile, in other parts of the developing world, democratization actually has gone backwards over the past decade.
In a piece in The National, I chronicle the decline of democracy in recent years, and argue that, Arab Spring and Summer notwithstanding, the future for democracy in the developing world is not bright.