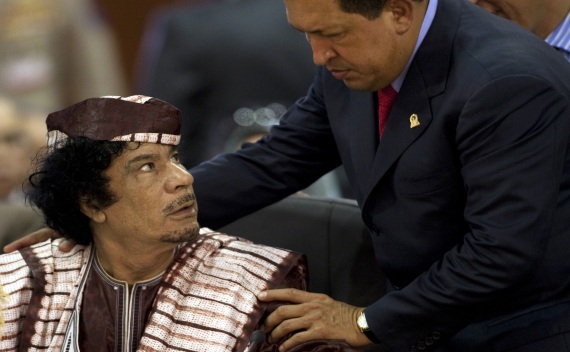 Today, I have an analytical and satirical piece in ForeignPolicy.com: "The Dictator's Survival Guide." Based on the world's reactions to the Arab Spring – or Arab Transition, the term of art used by some U.S. intelligence analysts – it provides seven lessons for dictators who face popular uprisings and possible foreign military intervention.
Although Muammar Qaddafi remains at large, the one common thread in the comments, op-eds, and editorials published over the past two days is that the western intervention into Libya's civil war "worked." Ben Rhodes, deputy national security adviser for strategic communications, declared, "This is precisely the way that we had been saying the strategy was supposed to work." He added, "we were more than able to sustain the pressure for six months, and frankly, would have been able to for many more months to come."
Suddenly, the joyful images of Libyans celebrating in Tripoli have invalidated any previous critiques of the NATO-led military campaign. Like the images of Northern Alliance fighters sweeping into Kabul after the fall of the Taliban in November 2001, the toppling of Saddam Hussein's statue in Fidros Square in Baghdad in April 2003, or President George W. Bush's speech before a red-white-and-blue "Mission Accomplished" banner in May 2003, such moments of "victory" are captivating and memorable. As a result, the complex political and military mistakes made before such short-lived celebrations are often forgotten.
As the reconstruction of Iraq and Afghanistan faltered in President Bush's second term, "regime change" became dirty words. In particular, see this 2005 piece in Foreign Affairs by CFR President Richard Haass: "Regime Change and its Limits." If more and more analysts and policymakers believe that the costs and likely consequences for regime change "worked" in Libya, it is increasingly likely that we will see calls for a similar application of force in an effort to topple dictators elsewhere. For satirical strategic advice on how those autocrats can survive, read here.