Friday Asia Update: Top Five Stories for the Week of March 13, 2015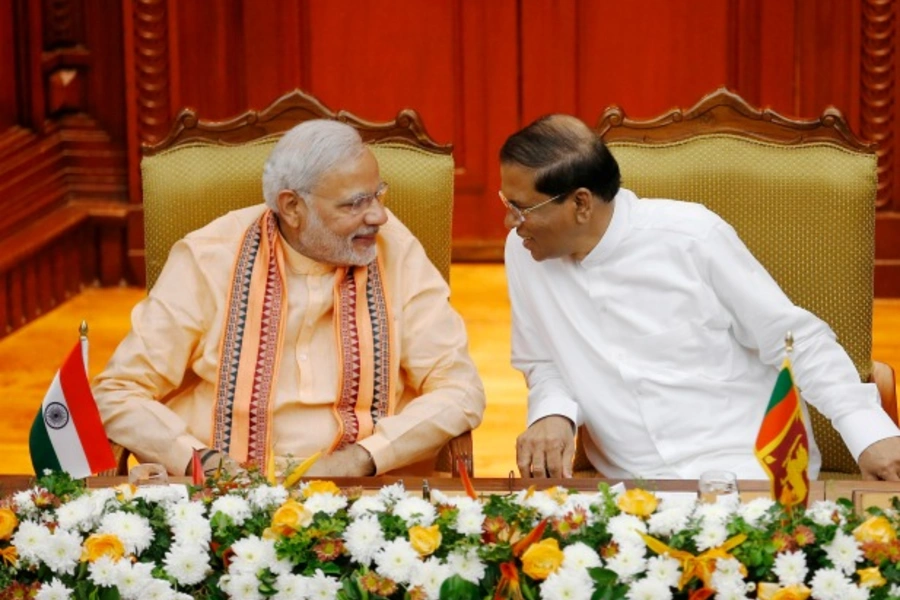 Ashlyn Anderson, Lauren Dickey, Darcie Draudt, William Piekos, and Ariella Rotenberg look at the top stories in Asia today.
1. U.S. rebukes UK for joining Asian Infrastructure Investment Bank. The UK announced that it would become a founding member of the China-led Asia Infrastructure Investment Bank (AIIB), despite the urging of the United States. Washington has openly lobbied against the AIIB, influencing South Korea and Australia to eschew membership, but Britain's decision opens the door for other Western countries to reconsider. One U.S. official warned of the UK's "trend toward constant accommodation of China, which is not the best way to engage a rising power," while another expressed "concerns about whether the AIIB will meet [the] high standards [of the World Bank and the regional development banks], particularly related to governance, and environmental and social safeguards." The United States fears that the AIIB will undermine the impact of these organizations and serve as an extension of Chinese soft power.
2. Modi mounts a charm offensive aimed at Indian Ocean island nations. Accompanied by the national security advisor and foreign secretary, Indian Prime Minister Narendra Modi embarked on a five-day visit to Seychelles, Mauritius, and Sri Lanka on Tuesday. Since taking office, Modi has prioritized India's neighborhood in his foreign policy, partially in response to growing Chinese influence in the region. By shoring up economic and defense assistance, Modi hopes to revitalize India's relations with the island nations. In Seychelles, India gifted the small island nation an aircraft, and Seychelles leased India an island to boost security ties. Modi commissioned the Barracuda in Mauritius, the first naval ship built by India for a foreign country, and inked a number of agreements. Modi also pledged to deepen cooperation with Sri Lanka, which includes plans to partner on an oil storage project. Modi is the first Indian prime minister to visit Sri Lanka in almost three decades.
3. Police and students clash in Myanmar. After a weeklong standoff, police in Myanmar beat and detained students, monks, and journalists protesting an education bill that they say stifles academic independence. Several hundred protesters had planned to walk ninety miles from Mandalay to Yangon, but were blocked by police who refused to allow them to hoist flags, sing songs, or travel in convoy. While reports suggest the students attempted to break through police lines, protest leaders rejected the suggestion that they instigated the violence. The violent scenes are a reminder of Myanmar's authoritarian military past, from which the country began to emerge four years ago under a nominally civilian government.
4. Sri Lanka vows domestic inquiry into war crimes within a month. Sri Lankan President Maithripala Sirisena announced that a domestic investigative committee will be established shortly to probe allegations of atrocities committed in the final stages of Sri Lanka's twenty-six-year civil war. Dissatisfied with Sri Lanka's efforts under former president Rajapaksa to examine its wartime abuses, the United Nations Human Right Council (UNHRC) attempted its own international inquiry into Sri Lanka's wartime atrocities. A UNHRC report on Sri Lanka's war crimes scheduled to be released earlier this month was postponed at the request of Sri Lanka until September, allowing time for President Sirisena's to set up a domestic investigation. Sri Lanka continues to be insistent that international players remain outside of the investigative process, but is open to considering outside advice.
5. Chinese extremists from Xinjiang are joining the Islamic State, claim Chinese government officials. State officials in China have claimed that Chinese extremists from Xinjiang are going overseas to join the self-proclaimed Islamic State, also known as ISIS or ISIL. Officials claim that these extremists are abroad in order to train and return home to execute terror attacks in their own country. China's westernmost province, Xinjiang, borders Pakistan and Afghanistan and is home to the Muslim, Turkic-speaking Uighurs. This region of China has long been a location of tension between the ethnic Uighur minority, and the majority Han Chinese. The state-sponsored Global Times claimed in December that three hundred Chinese are in Syria and Iraq to fight, though Beijing's assertions of Uighur extremists taking up arms with the Islamic State are largely unproven. The Communist Party chief in Xinjiang, Zhang Chunxian, reported rising violence in the region, particularly in the context of a global violent extremist movements, and has vowed to crack down on extremist violence.
BONUS: Bhutan, world's worst soccer team, wins World Cup qualifying match. The 209th-ranked team defeated Sri Lanka in Colombo for its first victory since 2008; in between wins, Bhutan suffered eighteen defeats, including a 5-2 loss to Sri Lanka in 2013. Though Sri Lanka isn't ranked too much higher at 174th, overconfidence contributed to the higher-seeded team's downfall. The Bhutanese side still has work to do, however, as the two countries will meet again in Thimphu, the capital of Bhutan, on Tuesday for the second leg of the qualifier.