A G20 for the Masses: Modi Markets Himself to India and the World
Prime Minister Narendra Modi is using India's G20 presidency as an opportunity to bolster the reputations of both India and his own political party.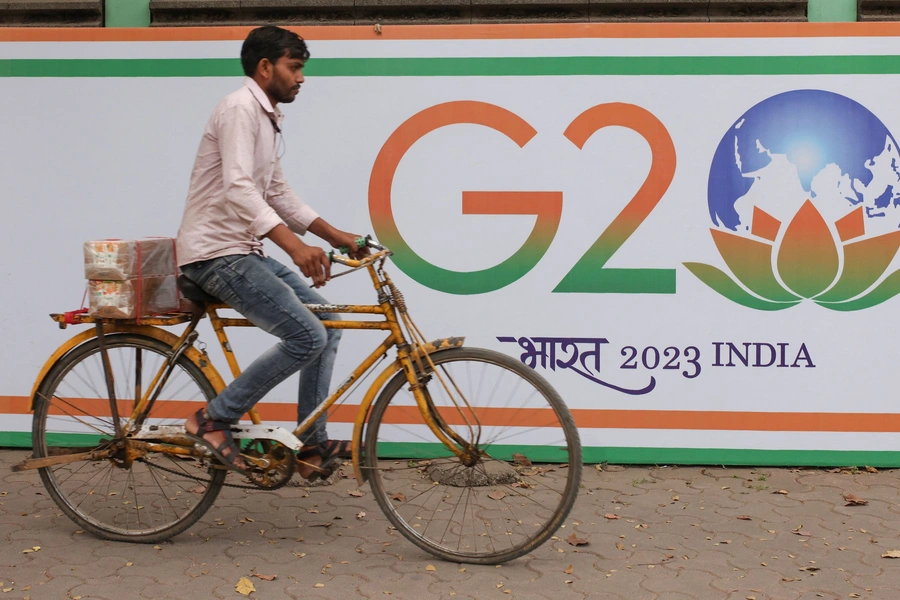 On December 1, 2022, one hundred monuments throughout India were illuminated in celebration of the country officially taking over the presidency of the Group of Twenty (G20), an international forum comprised of the world's largest economies and the European Union that aims to address major issues related to the global economy. Monuments, including UNESCO World Heritage sites, were lit up for an entire week to mark the occasion, and national daily newspapers printed full front-page ads to call attention to the start of India's term.
This display of pomp and circumstance is an illustrative example of India's unique approach to its term as G20 president this year. While the G20 presidency is primarily symbolic, with the presiding country hosting meetings and having the power to set the annual theme, Prime Minister Narendra Modi is taking full advantage of the position and using it as an opportunity to market India, himself, and his Bharatiya Janata Party (BJP) both internally and externally as major players on the world's stage. Modi is achieving this goal by elevating the scale of G20 meetings to an unprecedented level, promoting India's G20 as a "People's G20" with educational and participatory initiatives such as youth workshops and essay writing competitions, and closely tying all of this to both himself and his party.
While on one hand this innovative strategy is democratizing an often boring and elitist event for a broader audience, on the other hand it also risks creating high expectations amongst other global powers that Modi and his party may or may not be able to meet. To read more about expectations for India's term as G20 president, see our article for Foreign Policy, available here.