Gay Marriage and Goodluck Jonathan's Tricky Position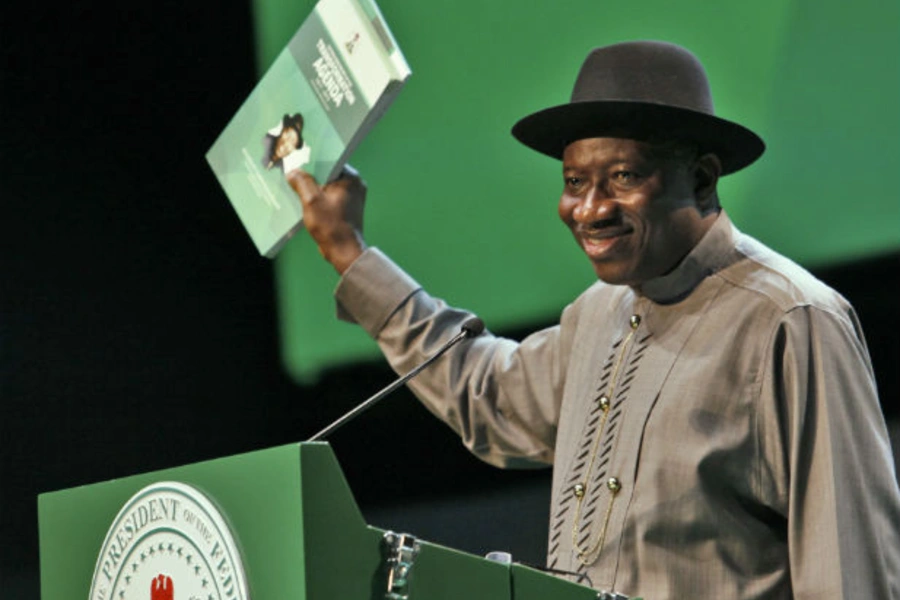 This is a guest post by Dominic Bocci, assistant director at the Council on Foreign Relations' David Rockefeller Studies Program.
The passage of the Same-Sex Marriage Prohibition Bill on May 31, 2013, by the Nigerian House of Representatives places President Goodluck Jonathan in a tricky position. Not signing the bill risks alienating his own government and signaling to the general public that he does not support one of the few issues that brings the majority of Nigerians together. Alternatively, signing such legislation may cost the country substantial sums of international aid and investment. Either way, gay marriage—an otherwise unlikely political issue—may significantly influence the Nigerian political debate leading up to the 2015 national elections.
The bill, which received unanimous approval in the House, has inched another step forward to becoming law in the oil-rich nation. In the simplest terms, the bill prohibits same-sex marriage contracts from being issued or recognized by the state. However, if President Jonathan signs the current version, the law would also enable courts to levy criminal charges against public displays of affection between individuals of the same sex. It would further make it a criminal offense to establish or operate gay organizations in Nigeria—incurring penalties of mandatory imprisonment if found guilty.
Recent studies have found Nigerians to be overwhelmingly against accepting homosexuality, even in comparison to other African nations with anti-gay legislation. However, according to Nigerian civil society groups, the recent version passed by the House places more than just the LGBT community at risk. Both Nigerians and international aid workers implementing HIV/AIDS-prevention programs may be prosecuted under the new law if their efforts are construed as promoting same-sex relationships.
If President Jonathan signs the bill, questions loom as to what extent the law will be enforced and if the international community will retreat. In 2011 when the Nigerian Senate passed a similar bill, the United Kingdom threatened to withdraw aid; but the Nigerian Senate did not back down.
Even more may be at stake for Nigeria this time. Since the 2011 passage of the Senate-version of the bill, the Obama Administration has publicly affirmed its stance towards the advancement of LGBT rights across the globe—even suggesting that the United States might tie aid to support of LGBT rights. However, it remains an open question whether the United States will divest aid from countries with anti-LGBT legislation, particularly in light of President Obama's previous statement that "Africa's future is up to Africans."
The recently passed bill has the potential to violate not only international treaties and conventions—many of which Nigeria has signed—but also the country's Constitution. There is justifiable fear that this law will be used to abridge Nigerians' right to freedom of speech, association, and assembly. Yet, the bill's enactment may also lead to political blackmailing and rampant abuse by the country's security forces.