Global Korea in International Security: Why It Is Likely to Last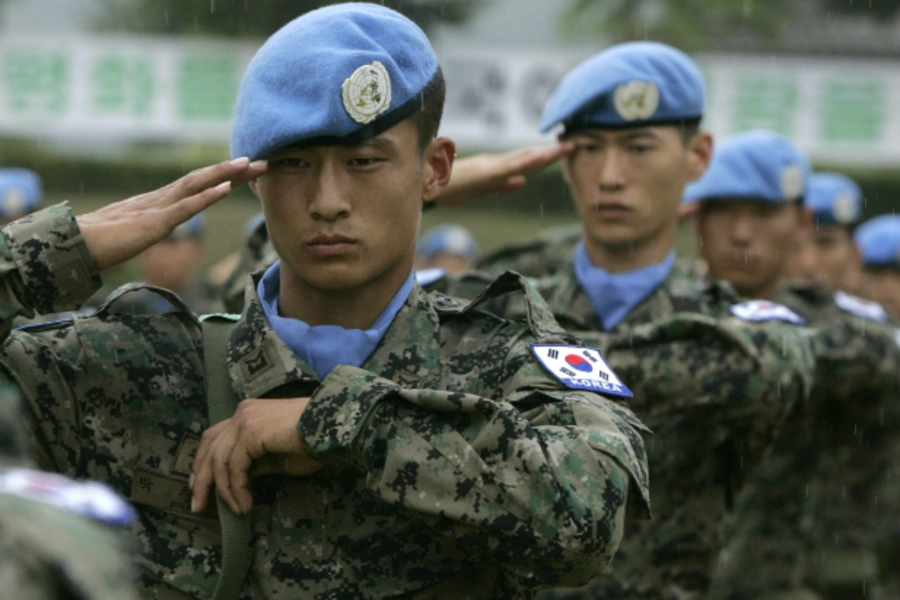 The agenda for the annual U.S.-ROK Security Consultative Meeting to be held this week in Washington between South Korean Defense Minister Kim Kwan-jin and his U.S. counterpart, Secretary of Defense Leon Panetta, will inevitably focus on how to keep the Korean peninsula stable against potential North Korean provocations. However, with South Korea's decision to contribute resources to a variety of international peacekeeping and stabilization missions, U.S.-ROK security cooperation has gone global.
My new CFR ebook, with chapters by Scott Bruce, John Hemmings, Balbina Hwang, and Terrence Roehrig, describes the expanding scope and variety of Korean contributions to international stability, reflecting an agenda that extends well beyond the Korean peninsula alone. The ebook analyzes the significance of a variety of South Korean operations, including South Korea's contribution of peacekeepers in Haiti and Lebanon, Korean participation in ongoing antipiracy efforts in the Gulf of Aden, the contribution of a Korean Provincial Reconstruction Team to multinational stabilization operations in Afghanistan, and South Korea's membership in the Proliferation Security Intiative (PSI). South Korea has grown into each of these new areas of security collaboration with the United States within the past five years, and is well-positioned to continue as a "middle power" partner in multilateral security operations in the future.
The ebook provides four primary recommendations for why South Korea should continue to "go global" in international security, despite the evident sacrifice and cost that accompany such operations. First, South Korea gains prestige and respect as both an economic and a security leader in the international community. Second, the lessons South Korea learns from participation in such operations have potential applications back at home, especially in the event of North Korea's destabilization. Third, South Korean economic interests, including in the nuclear plant export sector, will be strengthened by South Korean contributions to nonproliferation, export controls, and the safe operation of nuclear plants around the world. Fourth, South Korean security contributions may have valuable applicability to the maintenance of regional stability in Asia that may in turn promote the long-term vision of a stable Asian community. I hope you enjoy the ebook.