Guest Post: Holding Governments Accountable for Gender Equality in Development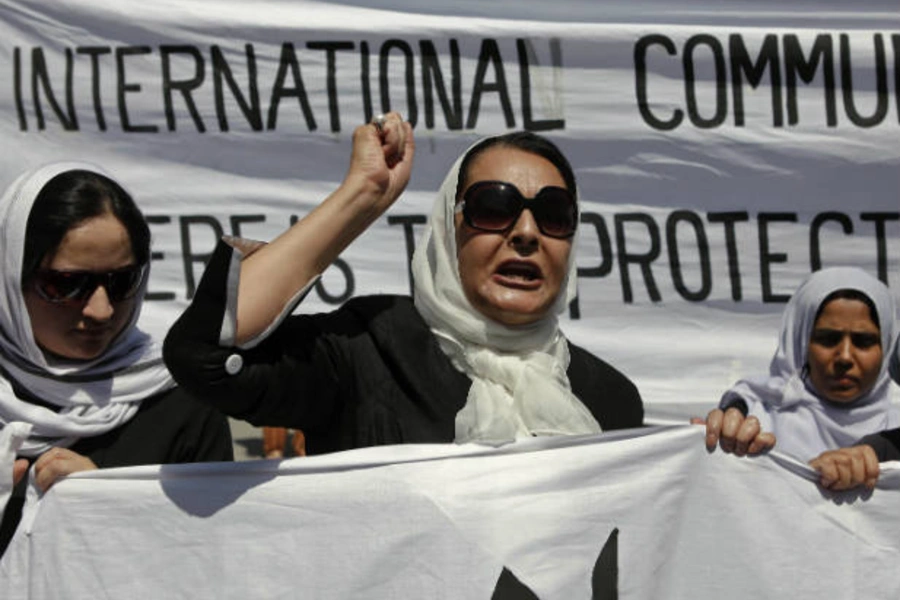 This is a guest post by Ashley Harden, research associate in CFR's Women and Foreign Policy Program. She examines efforts to integrate gender concerns into development programs, arguing that the United States and international actors must do more to put their commitments to gender equality into practice.
It's the end of September and New York is abuzz with diplomats, foreign dignitaries, and U.S. foreign policy leaders in town for the opening of the 2012 United Nations General Assembly, the Clinton Global Initiative, and many other high-profile events. While issues of food security, public health, and international diplomacy are being discussed, several meetings have focused on the economic and international development ramifications of gender inequality.
As Daniel W. Yohannes, chief executive officer of the Millennium Challenge Corporation (MCC), noted at an event this week, "strong societies depend on gender equality and women's empowerment." Given the widely recognized connection between growth, gender equity, and poverty reduction, international institutions and several arms of the U.S. government have attempted to integrate gender into their institutional policies and development practices (a strategy known as "gender mainstreaming"). However, it is unclear whether these mechanisms are effective, and there remains a gap between rhetoric, policy, and implementation.
Almost two years ago, the U.S. State Department released the Quadrennial Diplomacy and Development Review (QDDR), a plan to reform the State Department and the U.S. Agency for International Development (USAID) to address structural and financial shortcomings. The QDDR offers a "blueprint" for U.S. diplomacy efforts that positions development, women's empowerment, and human rights as central components of any successful national security strategy. However, the implementation of this vision has been difficult. As CFR Senior Fellow Isobel Coleman explains, "reforming a bureaucracy is never easy" and large policy shifts are challenging to orchestrate. Anthony Cordesman of the Center for Strategic & International Studies argues that that the QDDR is "filled with concepts rather than tangible plans." Adding to the challenge is the issue of funding for international development and aid efforts in an era of U.S. fiscal austerity.
In 2011, the White House released the U.S. National Action Plan on Women, Peace, and Security, which affirmed the connection between gender equality and conflict prevention. The plan strives to advance women's inclusion in decision-making processes related to conflict prevention, peace, and reconstruction. But in practice, U.S. officials have been inconsistent in their commitment to this policy. In Afghanistan, women have largely been absent from the peacebuildng and peacekeeping process. Despite a recognition of the importance of Afghan women's participation in reconstruction and reconciliation, they were absent from talks at the Chicago NATO summit this May, and relegated to a "shadow summit" instead. As CFR Fellow Gayle Tzemach Lemmon writes, Afghan women fear that in the rush to exit the country, the United States could allow the hard-fought gains made for women over the years to be dismantled during peace negotiations with the Taliban. Moreover, members of the Obama administration have wavered in their commitment, and even been quoted as likening U.S. projects for Afghan women to "pet rocks."
This year, USAID introduced a Gender Equality and Female Empowerment Policy. The goal of the policy is to integrate "gender equality and female empowerment into the very DNA" of USAID's work. Additionally, the MCC, an independent U.S. foreign aid agency, has added gender to its country-selection criteria. To even be considered for an MCC grant, aspiring partner countries must receive an acceptable score on MCC's gender equality indicators, and they must be willing to incorporate gender into all phases of their MCC compacts, as the agency's grants are known. All MCC compacts also have "Gender Integration Guidelines." Grant recipients are provided with gender-specialist consultants to help design programs aimed at facilitating equitable growth, whether they focus on power sector reform (as in Malawi) or improvements in water supply and sanitation (as in Zambia).
The MCC comes closer than other U.S. agencies to enforcing accountability for gender commitments. If gender equality outcomes are not being met, financial disbursements to partner countries can be suspended. (In fact, this may happen if a country performs poorly on any of MCC's eligibility indicators, including civil liberties, voice and accountability, rule of law, trade policy, public health, and education, among others.)
However, these gender mainstreaming efforts, while admirable, are not enough. As Virginia Seitz, senior director and practice leader for social and gender assessment at MCC, argued at this week's event, in order to move beyond commitments, "resources, capacity, leadership, and accountability" must also exist. The time is ripe to capitalize on the momentum of these policies and start to move from promise to reality. Given the overwhelming evidence on the importance of women's empowerment and gender equality, the United States and the international community have the responsibility to ensure that outcomes are met and gender commitments do not stagnate in policy limbo.