Guest Post: Johannesburg's Undocumented Immigrants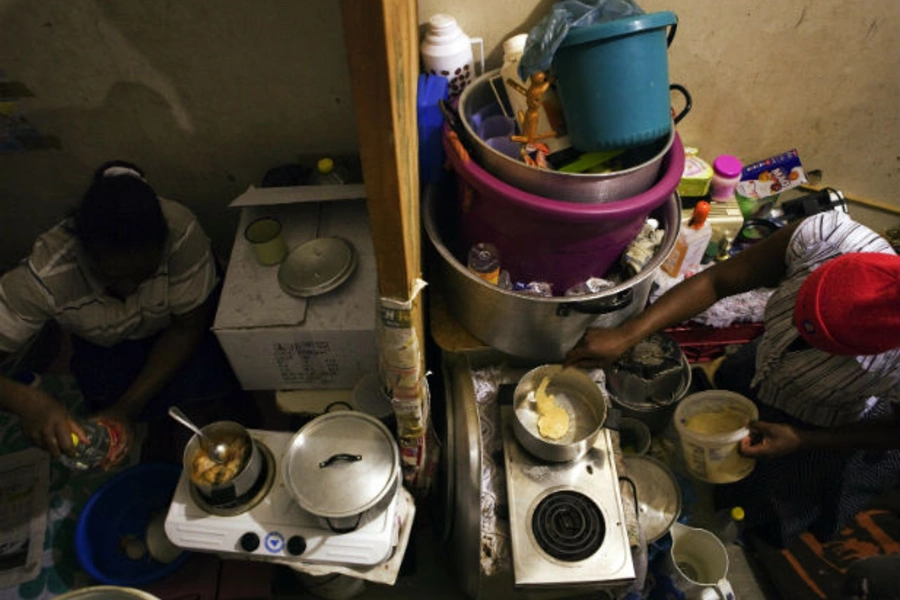 This is a guest post by Melissa Bukuru, CFR Africa program intern.
Last week, the UNHCR released a report claiming that one thousand five hundred would-be African migrants to Europe drowned or went missing while attempting to cross the Mediterranean Sea. The episode reinforces the common perception that throngs of Africans are knocking on Fortress Europe's door every day with varying degrees of success. It also reinforces the notion of victimhood – that these immigrants are fleeing unlivable conditions, and that they are at the mercy of their adventure north. But the reality is that most African immigration is intra-continental.
Johannesburg, where I spent last month as a participant in Democracy and Diversity Institute at the University of Johannesburg, is one example that challenges these notions. In recent years the city has come to be defined by its immense immigrant population, with migrants coming from as close as Zimbabwe and as far as Mali.
In 2009, when Home Affairs Minister Nkosazana Dlamini-Zuma was asked how many illegal migrants live in South Africa, she said, "I don't know. If somebody's here illegally, how do I know they are here? I do not know, that's an honest answer." This response suggests that there is something covert about the lives of these immigrants. Yet at least in Johannesburg it is actually quite easy to get an estimate of their numbers, and a sense of their lifestyles. During my stay in Johannesburg, I visited the Central Methodist Church in the Central Business District, home to as many as three thousand immigrants from Zimbabwe, and Yeoville, a mostly West African neighborhood.
Central Methodist functions as a makeshift shelter, where people stay for as little as a night and as long as a few years. They set up mattresses all over the building, some tenants even spending the night on the staircases. Understandably, the church has received much attention as it wavers between assuming the role of an ad-hoc response to South Africa's turbulent neighbor Zimbabwe or a more permanent haven, even opening a high-performing school for the children of the center. Whatever it is, Central Methodist challenges the notion that Johannesburg's "illegal" migrants are invisible. Bishop Paul Verryn, who runs the church and is its most public and passionate advocate, refers to its presence as "confronting" various spheres of South African society, in particular the Church, the government and certain civil society groups. The squalor and decay of the church are a visual reminder that the South African government has yet to act decisively on immigration policy.
When I visited Yeoville, my tour was cut short by an impromptu thunderstorm. I sought shelter in front of the Yeoville community board, a mosaic of hundreds of classified ads, some even advertising a place in a bed. A Yeoville resident and student in urban planning told me that every first of the month, all the ads are snatched off the wall and everyone moves, only to repeat the dance the following month. When I asked him why this happened, he replied that often people just weren't getting along with their roommates or realized that the squatter lifestyle was not a sustainable arrangement.
The instability of their accommodation is worrisome, but the bustling streets, the lively market and the proactiveness with which Yeoville residents lead their lives is a stark contrast to the victimhood the church paints of its "tenants." On the surface, yes, we will remember from these snapshots a crisis, perhaps in housing, perhaps in immigration control and services. But at the heart of these issues is the re-negotiating of the identity of a city that was built by migrants. It is unclear and depends on whether this city has anything left to offer them. What is certain is that these migrants are defining their own terms and adapting to a quickly changing Africa.