Guest Post: "New Normal," "New Diversification," Old Constraints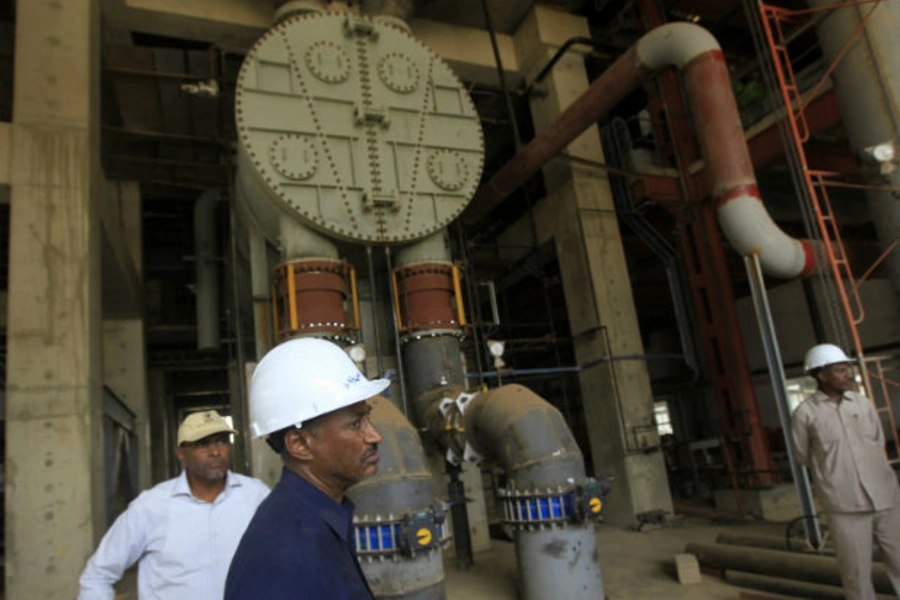 This is a guest post by Jim Sanders, a career, now retired, West Africa watcher for various federal agencies. The views expressed below are his personal views and do not reflect those of his former employers.
Wall Street has a problem: namely, "trillions of dollars are sitting on the sidelines," rather than being invested. In the recent market rally, there has been little retail participation, experts on Bloomberg Television's "Taking Stock" program have said. Ordinary people are reluctant to invest. Memories of the 2008 financial crisis remain strong and private and public sector debt also represent constraints. Curbed spending and investment, which slows growth, is part of the "New Normal," according to Pimco Investment Management firm.
As a consequence, investment companies are looking beyond low-growth developed economies. The "New Normal" has spawned "The New Diversification," a concept trumpeted in the press by financial firm BlackRock, advocating strategies that look "far and wide" and embrace "alternatives." The McKinsey consultancy's earlier report, "Lions on the move: the progress and potential of African economies," reflects a similar view.
Like McKinsey, former Financial Times Africa editor Michael Holman is very enthusiastic about Africa. Last week he wrote:
"There is much to celebrate. A market of one billion people, about a third of them under twenty-one, is making up for five wasted post-independence decades. From Johannesburg to Djibouti, from Lagos to Lusaka, something dramatic is afoot. Fuelled by booming oil exports, boosted by higher commodity prices, funded by cheap loans from China and by returning capital from the diaspora, as well as by foreign investment, Africa's social and physical landscape is being reshaped."
But while interest in emerging markets, including Africa, is on the upswing, those markets themselves are not all upward bound. If Africa is rising, as Holman says, the ascent is not uniform. For example, the National Bureau of Statistics recently reported that, "Nigeria's poverty rate stood at 69 percent in 2010, while 93.9 per cent of Nigerians considered themselves to be poor in 2010 against 75.7 per cent recorded in 2004." The report further said "Nigerians who had minimal standards of foods, clothing, healthcare and shelter stood at 60.9 percent in 2012 as against 54.7 per cent recorded in 2004." In other words, among the African "market of 1bn people," to which Holman refers, there are millions whose ability to buy even necessities is decreasing.
Fatigue with recession-strapped, low-growth developed economies has contributed to a greener-pasture mindset toward relatively untapped emerging markets. While today's integrated global economy may seem to offer great potential, it is far more complex than could have been anticipated a few decades ago, and its expected dynamism is currently retarded in the current era of substantial private and public sector debt, which slows movement in the directions now seen as lucrative.
Also retarding the kind of transformation some investment professionals envision is the lack of "an ecology of sound institutions and responsive government" in some emerging market countries. Slowing growth, high inflation, social unrest, and deteriorating law and order have spooked potential investors in India, according to Akash Kapur, writing in Bloomberg Businessweek.
Times certainly do change, but even in the field of investments, there is very little under the sun that is truly new.