The ICC's New Precedent for Sexual Violence as a War Crime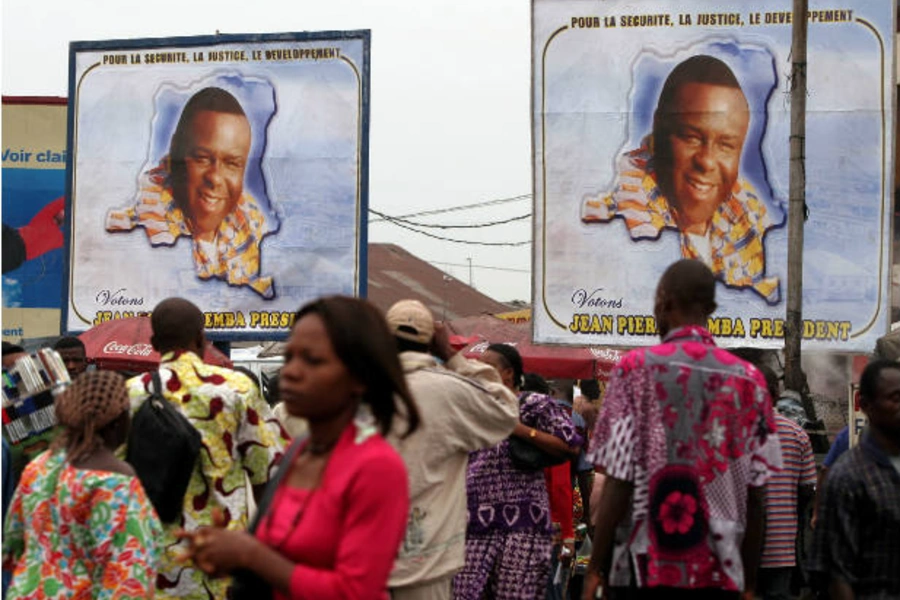 Voices from the Field features contributions from scholars and practitioners highlighting new research, thinking, and approaches to development challenges. This article is authored by Jocelyn Kelly, the director of Harvard Humanitarian Initiative's (HHI) Women in War program.
Last month, the International Criminal Court (ICC) convicted former Congolese Vice President Jean-Pierre Bemba of crimes against humanity and war crimes perpetrated by his rebel group, the Congolese Liberation Movement (MLC). It is a breakthrough case for a number of reasons. It establishes the strongest precedent to date for holding high-level commanders responsible for the actions of their soldiers, even when controlling troops from a distance, and it is the first ICC case that puts a spotlight on prosecuting sexual violence as a war crime. The United Nations tribunals for war crimes in the former Yugoslavia and in Rwanda have passed down high-profile convictions for rape as a war crime and crime against humanity, but this marks the first time the ICC has prosecuted rape as a crime against humanity.
Questions about command and control are central to the prosecution of high-level commanders. Yet, the higher up the chain of command a leader is, the harder it can be to prove that a leader has direct control over their soldiers' actions. As someone who has interviewed rebel commanders in central Africa about the topic of sexual violence for the past ten years, I understand the importance of looking at the behaviours and motivations of soldiers and their commanders, as well as the pitfalls and complexities of this task.
The motivations of a rebel group can vary drastically based on the personalities of sub-commanders, on the current political climate, on timing within a conflict, and on the kind of relationship that rebels have established with civilians. The soldiers I talked to in the Mai Mai rebel group in eastern Democratic Republic of Congo (DRC) emphasized that even within a small sub-unit, soldiers' motivations to rape varied from personal motivations, to a result of orders to bring back sex slaves, to its use as a tool to exert control over a population.
In cases of personally motivated rape, commanders may turn a blind eye or tacitly condone such behavior, but, in more organized campaigns of abuse, there is a clear message from higher command. Soldiers I interviewed in DRC said if such orders were disobeyed, they would be punished.
Dr. Elisabeth Wood at Yale has investigated the diverse profiles of violence exhibited by non-state armed groups. Some can effectively restrain certain types of violence, while other groups wield some types of "signature" abuses as ways to terrorize and subjugate populations.
In the past, leaders who have promoted rape—whether by ignoring, condoning, or actively encouraging it—have largely escaped prosecution. It has been difficult to definitively prove that commanders ordered human rights abuses committed by their soldiers. These complexities—the fact that violence can change over time, across space, and in reaction to decisions made by sub-commanders—has made it extraordinarily difficult to prosecute crimes at the highest levels of command.
Bemba tried to exploit this difficulty by claiming that he remained in Democratic Republic of the Congo while his troops had moved into neighboring Central African Republic, where some of the most systematic and horrific abuses were committed. The court found that throughout the group's campaign of terror from 2002-2003, Bemba maintained full control over his troops—a pattern established by MLC intelligence reports, logs of communications, local and international media accounts, and non-governmental organizations' reports. This represents a breakthrough in war crimes conviction: a commander who controlled his troops largely from a different country was still found legally culpable for his actions.
This method of establishing responsibility for command and control is a new frontier in the ICC's capacity to hold perpetrators of war crimes and crimes against humanity responsible for their actions, particularly as the crime of sexual violence in conflict gains more attention.
For the past two years, I have been traveling to countries where the Lord's Resistance Army (LRA) has been active. The LRA is notorious for its conscription of child soldiers, brutal abuse of civilians, and long campaign of sexual slavery of women and girls. In 2005, the ICC issued an arrest warrant for Joseph Kony, the group's notoriously elusive leader. As the LRA has dispersed more and more widely across remote regions in central Africa, some have wondered whether Kony's control over the group has loosened. However, a recent report published by my research group clearly documents the acute control Kony wields over his troops to this day. I have spoken with recently demobilized high-level combatants, former child combatants, and women and girls who have escaped the group. The message is resoundingly clear—that Kony continues to control from afar even the most minute aspects of group life, from dietary restrictions to where to travel, and exactly what kind of atrocities to commit. The Bemba precedent will make it easier to convict leaders like Kony if and when they are brought to justice in the future.
The March ICC decision was momentous. It signals not an incremental gain in the movement to prosecute sexual violence as a war crime—it is an unprecedented stride forward in holding the highest-level leaders accountable for the crimes they orchestrate.