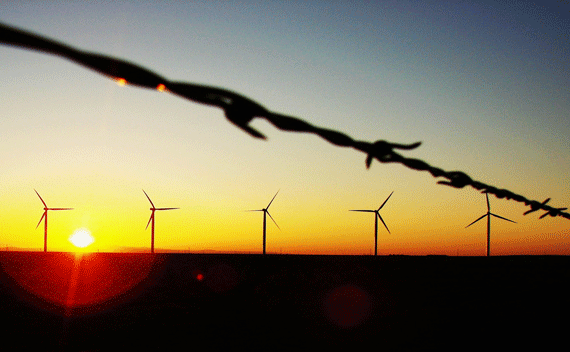 Now that Cancun is done, it's time to start thinking hard again about the nitty-gritty of low-carbon development. Harvard's Energy Technology Innovation Program (ETIP) has a big new report (along with a shorter policy brief) on government investment in energy RD&D in what they call "the BRIMCS": Brazil, Russia, India, Mexico, China, and South Africa. The report's headline is that government investment is greater in the BRIMCS than in the OECD. My preliminary read of the report is that the most interesting stuff is elsewhere.
Comparing government investment in energy RD&D is difficult to do, particularly in a meaningful way, and the new study looks to me like the best effort yet (by far). But there are still some difficult issues that remain unresolved. The last "D" in RD&D is defined very differently in different countries, and since it tends to be the most expensive part of the mix, that can strongly distort the comparisons. (The ETIP study, for example, seems to include Brazilian energy efficiency programs in its total; I wouldn't.) Even trickier, RD&D totals for the BRIMCS are dominated by China, whose economy is itself dominated by the government and by state-owned enterprises. That makes government investment in RD&D there inevitably a larger fraction than it is in, say, the United States.
What I find particularly valuable about the ETIP study, though, is its careful description and analysis of how energy RD&D is handled within the various governments. What departments are responsible? How do they interact? What are their key planning documents? This is all invaluable stuff (my colleagues and I certainly could have benefited from it while doing fieldwork for our recent energy innovation study), and it's all worth digging in to.
One last thought: People should be disturbed that this study didn't exist before. Basic knowledge of how governments approach energy RD&D is essential to effective policymaking on energy innovation. Kudos to the Doris Duke Charitable Foundation (DDCF), which funded this study (and also mine), for supporting such an important effort to lay the foundation for good policy analysis. But DDCF is largely getting out of this part of the climate business, and this sort of analysis needs to be scaled up considerably. I'm a bit wary of the recent PCAST recommendation that the Department of Energy start funding a lot of social science work on energy innovation – the risk of politicizing the resulting work is substantial – but I'm not sure where else the necessary money will come from.