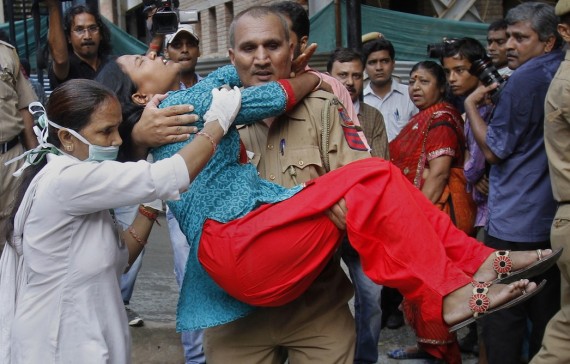 Today's bombing outside New Delhi's high court building is a stark reminder of the painful realities Indians have to live with every day of the week. And since it comes just days before the tenth anniversary of "9/11"—America's own day of tragedy, when New York and Washington came under attack—it's worth reflecting for just a moment on the bonds that bind together these two open and pluralistic societies.
Buckets of ink, not least in the Indian media, will be spilled in coming days about today's bombing:  Is India sufficiently prepared?  What's the state of Indian intelligence and coordination, especially in the wake of reforms introduced by Home Minister P. Chidambaram after the November 26, 2008 Mumbai attacks?  Who was responsible for today's bombing, and how should India pursue justice?
Today, however, I think it's worth simply standing with the people of India.
On "26/11"—the day Mumbai was attacked—this unhappy element of India's daily reality entered America's consciousness as never before.  But if 26/11 grabbed headlines, it's too easy to forget just how many other Indian metropolises were bombed in 2008:  Jaipur in May, Ahmedabad and Bangalore in July, and New Delhi's most famous shopping area, Connaught Place, in September.
The United States and India share diversity, traditions of community, and strongly embedded democratic traditions that are the lifeblood of any open society.  Today's New Delhi attack is yet another reminder of the threats open societies still face, and of the bonds of empathy that bind them at difficult moments.