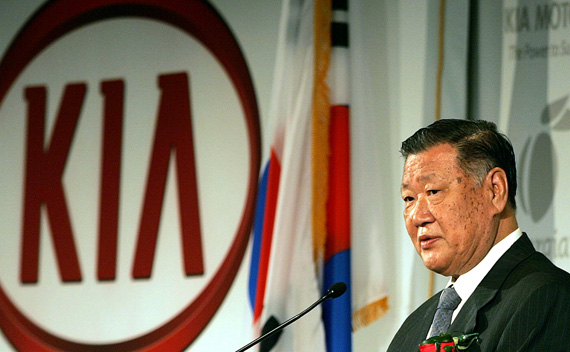 Negotiations on the Korea-U.S. Free Trade Agreement (KORUS-FTA) began in 2005 and the agreement was completed minutes prior to the expiration of Trade Promotion Authority (TPA) under President Bush in 2007. The Obama administration won significant revisions that addressed potential weaknesses in the agreement in December of 2010, but it—and other FTAs with Panama and Columbia—still have not been formally submitted to Congress for ratification. The reasons for the protracted delays are well articulated in the findings of CFR's Independent Task Force on Trade and Investment Policy released earlier this week. Namely, in the absence of the sort of coherent and bipartisan approach to trade policy that the report elaborates, Congressional consideration of the Korea-U.S. FTA has suffered from unconscionable delays.
South Korea has shown unusual patience in pursuit of U.S. ratification of the deal. South Korea's President Lee Myung-Bak has consistently pushed the KORUS-FTA since his first meeting with President Obama in 2009, only to find the United States preoccupied with issues from health care to the debt ceiling. Meanwhile, the Korea-EU FTA, which was originally negotiated with the Korea-U.S. FTA as a template, entered into force on July 1 of this year. Thus, EU firms are enjoying tariff advantages in the Korean market unavailable to U.S. firms in the absence of KORUS ratification. Although South Korea's ruling party controls the National Assembly, the delays carry potential political risks for South Korean legislative ratification (to be taken up following U.S. Congressional ratification) as the National Assembly comes closer to legislative elections in April of 2012.
South Korea's trade with China was roughly equal to its trade with the United States when negotiations began in 2005, but the volume of China-ROK trade is now double that of Korea's trade with the United States. In this regard, KORUS serves as a strategic counterweight for South Korea to excessive dependency on trade with China. Ratification of KORUS is also important because it sets a high bar for the expansion of high-quality multilateral trade agreements, including the Trans-Pacific Partnership (TPP), as a counterweight to China's rising economic influence. TPP is the centerpiece of the Obama administration's agenda for the November APEC meeting, and now represents the best hope for the United States in pursuit of a coherent trade strategy in Asia, which remains fastest growing region of the world.
One challenge to KORUS ratification is that the American public continues to misperceive a trade deal with Korea as a job loser, when in fact South Korean labor and environmental regulations are in some cases stronger than those that exist in the United States. President Obama insisted earlier this month that he wanted to see more Fords and Chevys on the streets of Seoul, but the real payoffs of KORUS lie in the opening of the agriculture and services sectors, where more American lawyers and insurance products will be sold in South Korea, while Hyundai and KIA are opening factories and hiring American workers to produce Korean cars in the United States. South Korean investment in the United States has increased from $3 billion in 2001 to $12 billion in 2009. The Task Force's recommendation of a National Investment Initiative to coordinate and attract investments that can create high-value jobs might serve as a magnet to draw even more Korean investment to the United States.
Given the stakes involved, President Obama will want to show progress in submitting the Korea, Colombia, and Panama FTAs to Congress in advance of Lee Myung-Bak's October 13th state visit at the White House. Ratification of these FTAs in tandem with passage of Trade Adjustment Assistance (TAA) are necessary and urgently-needed measures for the United States to remain economically competitive in East Asia.