Mali's Elections: Still More Questions Than Answers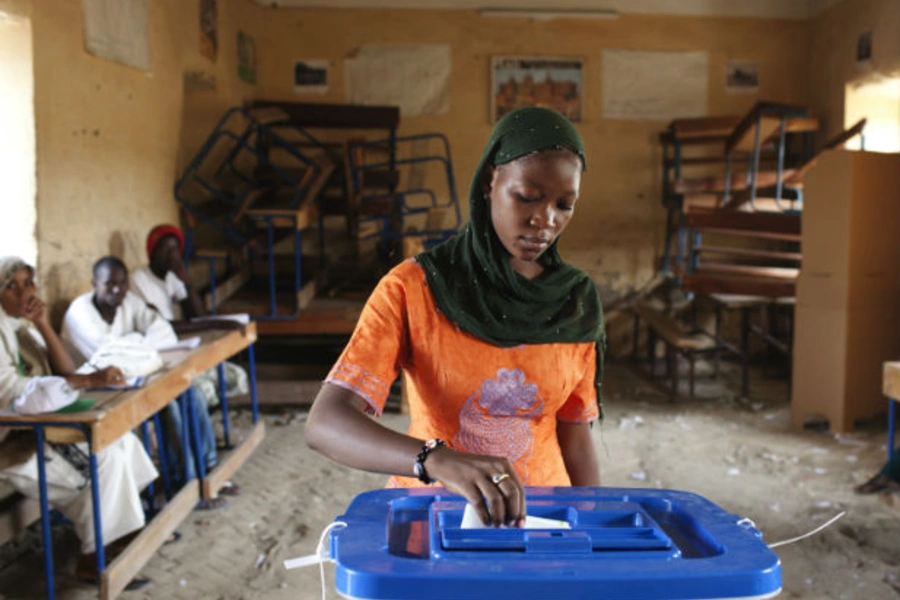 Information about Mali's polling on Sunday, July 28 is coming from western sources–notably Radio France Internationale (RFI), Deutsche Welle (DW), and Voice of America (VOA). As is usual the day after African elections, the three are upbeat in tone. Already there are congratulations and self-congratulations. According to RFI, French President Hollande, who is heavily invested politically in the elections being a success, welcomed the polling "marked by good turnout and an absence of any major incident." French Prime Minister Jean-Marc Ayrault said, "congratulations are in order that the Mali elections went off well. For France, it is a great success," also according to RFI. The Mali interim president, Dioncounda Traoré said, "I think that this is the best election that Malians can remember since 1960," again according to RFI.
Yet there are worms of doubt. Inter Press Service (IPS) reports on the warnings by Malian political groups of widespread fraud in the run-up to the elections. If voter turnout reportedly is as high as 55 percent in Bamako and elsewhere, in the northern Islamist stronghold of Kidal VOA reports that by mid-day on election day, turnout "was in the single digits for polling offices counting hundreds of registered voters." Alex Thurston, in a July 29 post on his Sahel Blog, raises the important issue of Malian refugee anger at, in effect, being excluded from the vote.
In other African countries, the rigging of elections takes place not so much at the polling stations but in the counting of the ballots and collating of subtotals. Pre-polling day warnings of fraud by Malian candidates may set the stage for claims that the polling lacked legitimacy. We will see. It is too early to draw conclusions about the elections and whether they will result in a government seen by Malians as legitimate, especially in the northern Taureg regions.