A New Chapter in U.S.-Brazil Economic Relations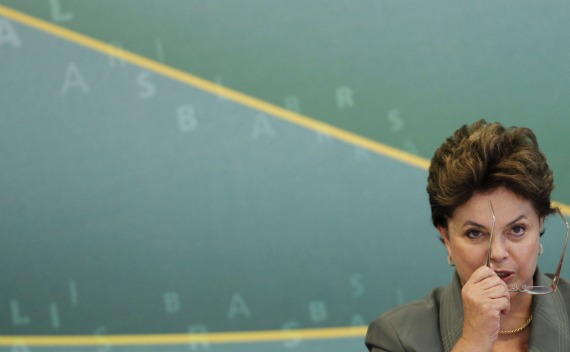 As Obama heads to Brazil this weekend, much has been made of the trade agenda. In the lead up briefing with the press, Deputy National Security Advisor for International Economic Affairs Michael Froman stressed that "this trip fundamentally is about the U.S. recovery, U.S. exports, and the critical relationship that Latin America plays in our economic future and jobs here in the United States." In tow are Commerce Secretary Gary Locke, U.S. Trade Representative Ron Kirk, Treasury Secretary Timothy Geithner, and Ex-Im Bank head Fred Hochberg, among others, to push just such as agenda.
There is, indeed, great potential in this regard for the United States in Brazil. Brazil's economy is on a roll. It took just a minor hit during the worldwide downturn, and came roaring back in 2010 – posting 7.5% GDP growth. This growth is driven not just by high commodity prices, but also by Brazil's dramatically expanding middle class– now topping 100 million- and its ever rising consumption.
But a deeper economic bilateral relationship remains just that - potential. Of the $500 billion dollars of U.S.-Latin America trade, Brazil makes up only $50 billion (Mexico, on the other hand, accounts for over $350 billion of the total). Trade with Venezuela, despite U.S. tensions with President Hugo Chavez, is almost as much.
There are some encouraging signs. U.S. exports to Brazil have doubled over the past five years. Annual trade with Texas, Ohio and Pennsylvania reached over a billion dollars; Brazil is now South Florida's biggest trading partner. U.S. companies have made strong inroads in the telecom and energy sectors, among others.
But to truly unleash the potential of the U.S.-Brazil economic relationship, the United States needs to move beyond the shorthand of trade. First and foremost, the United States can't deliver on a free trade agreement with Brazil (those with Colombia and Panama continue languishing). Second, like the United States, trade is a relatively small portion of Brazilian GDP. The money is in the domestic market, as Brazil relies on internal engines of growth. Finally, Brazil is worried about its trade deficit with the United States (currently $6 billion). Pushing solely or primarily to increase exports will ruffle diplomatic ties, particularly in the face of continued high tariffs on Brazil's potential exports to the United States, such as on ethanol and sugar.
Instead, the United States should rhetorically - and in practice- focus on foreign direct investment, and joint efforts for research and development and innovation more broadly. This will enable U.S. firms to take advantage of Brazil's domestic growth. It will also, in the course of things, increase U.S. exports – but without the political pushback, creating a more positive sum game. There are great economic opportunities on this trip, as the White House suggests. But reframing the agenda from trade to broader economic cooperation is vital for both U.S. diplomacy and our own economic growth.