Nigeria: Northern Consensus Candidate?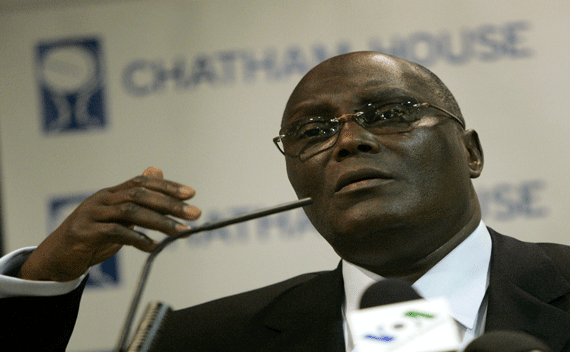 Last week, the Northern Leadership Forum selected former vice president Atiku Abubakar as the North's consensus candidate to run in the ruling People's Democratic Party (PDP) primary against the southern, Christian president Goodluck Jonathan.  There are whispers that not all of the Northern power brokers accept this decision, and leaked ballot results show that there was substantial support for former military dictator Ibrahim Babangida within the Northern Political Leaders Forum.
Nevertheless, Leadership reported an hours-long meeting weekend meeting hosted by Atiku Abubakar and attended by  Babangida and the other two leading contestants, Bukola Saraki and Aliyu Mohammed Gusau, where they merged their campaign organizations and began horse-trading over the vice presidency.
To me, it looks like the Atiku Abubakar consensus candidacy is likely to stick.
(Photo: Luke MacGregor/courtesy Reuters)