Nigeria Security Tracker: Weekly Update August 16–August 22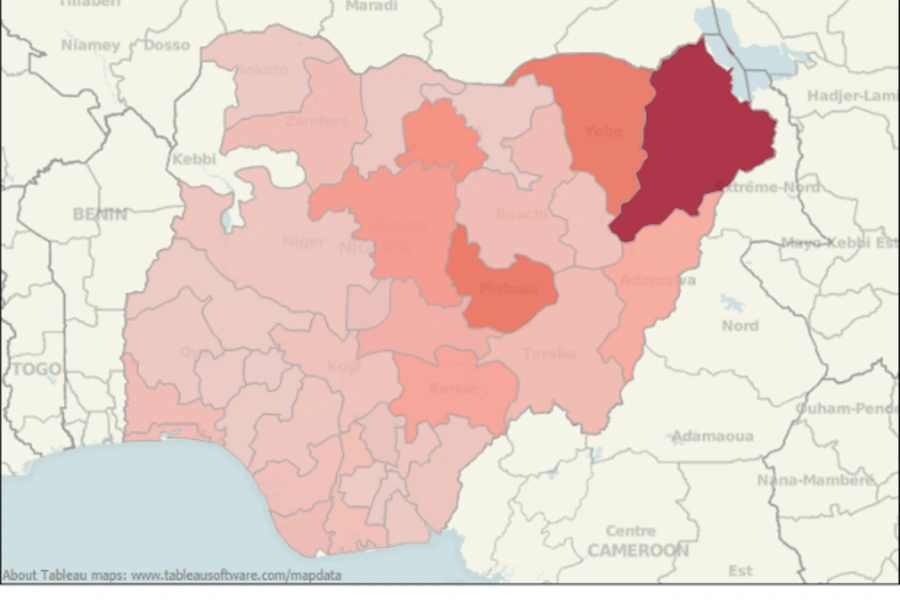 Below is a visualization and description of some of the most significant incidents of political violence in Nigeria from August 16 to August 22, 2014. These incidents will be included in the Nigeria Security Tracker.
• August 16: Four construction workers were kidnapped in Bayelsa state.
• August 17: Boko Haram killed ten in Marte, Borno; they were hunting down villagers who had escaped an attack on another village.
• August 18: Boko Haram killed three and kidnapped fifteen in Greya, Cameroon.
• August 20: Boko Haram took over a riot police training academy in Gwoza, Borno using tanks they had previously stolen from the military. The number of casualties is still unknown.
• August 20: Boko Haram seized Buni Yadi in Yobe, killing "scores," including two men because they were smoking.
• August 20: APC and PDP supporters clashed in Nasarawa state with four casualties.
• August 22: Four were killed in a cult clash in Calabar, Cross River.