Nigeria Security Tracker Weekly Update: July 7–July 13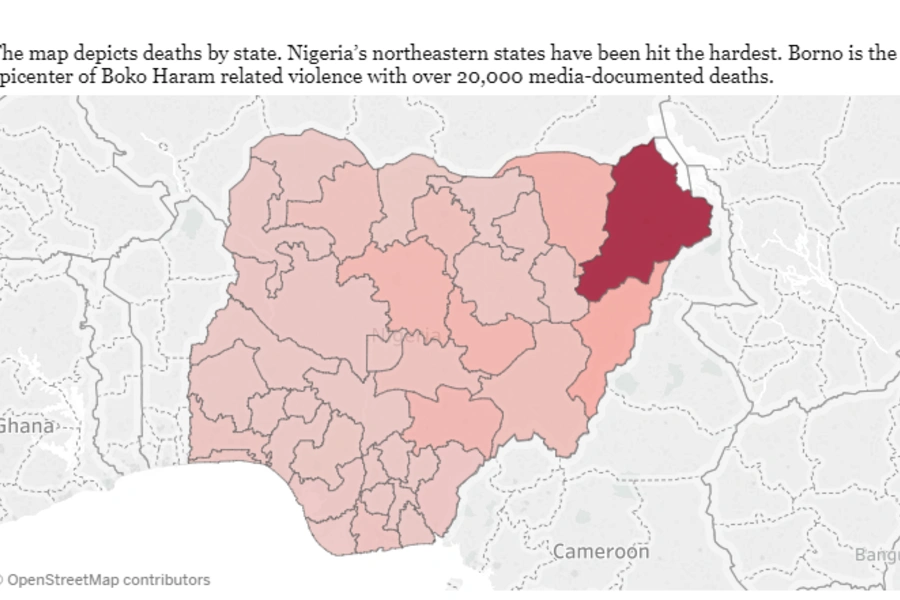 Below is a visualization and description of some of the most significant incidents of political violence in Nigeria from July 7 to July 13, 2018. This update also represents violence related to Boko Haram in Cameroon, Chad, and Niger. These incidents will be included in the Nigeria Security Tracker.  
(Last week, July 5: Nineteen ExxonMobil workers were kidnapped, and one was subsequently killed.)
July 5–July 8: Communal clashes led to seventy-three deaths in Lau, Taraba. 
July 8: Nigerian troops killed fifteen Boko Haram militants in Abadam, Borno.
July 9: Suspected Fulani militiamen killed fifty in Numan, Adamawa.
July 10: Suspected bandits killed forty in Rabah, Sokoto (and across the border in Zamfara).
July 10: Two policemen and one bandit were killed in a shootout in Port Harcourt, Rivers.
July 10: Boko Haram killed five in Girei, Adamawa.
July 11: A herdsman killed a police officer in Bagudo, Kebbi.
July 11: A Chinese national was abducted in Bakura, Zamfara.