Nigeria Security Tracker Weekly Update: July 8 – July 14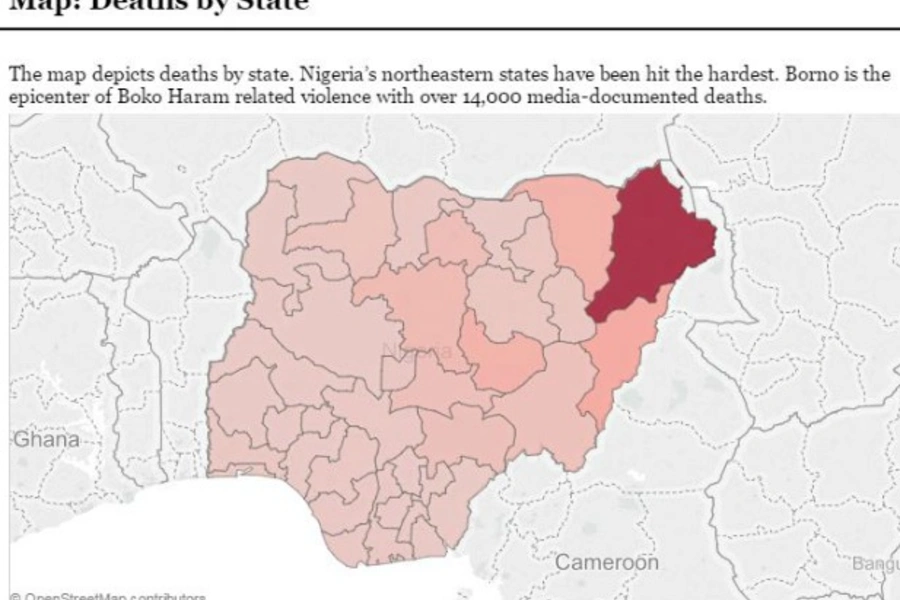 Below is a visualization and description of some of the most significant incidents of political violence in Nigeria from July 8 to July 14, 2017. This update also represents violence related to Boko Haram in Cameroon, Chad, and Niger. These incidents will be included in the Nigeria Security Tracker.
Unknown date: A Boko Haram video showed militants executing eight civilians for defying Sharia police. The location is also unknown.
July 8: A Nigerian journalist was killed in Oredo, Edo.
July 11: Four Boko Haram suicide bombers killed themselves and nineteen others in Jere, Borno.
July 12: Two suicide bombers killed themselves and twelve others in Waza, Cameroon. Boko Haram was suspected.
July 13: Militants killed one soldiers in Burutu, Delta.
July 13: Kidnappers abducted and killed one person in Okene, Kogi.
July 13: A cult war resulted in eight deaths in Emuoha, Rivers.
July 14: Sectarian violence led to nine deaths in Izzi, Ebonyi.