Nigeria Security Tracker Weekly Update: October 6–12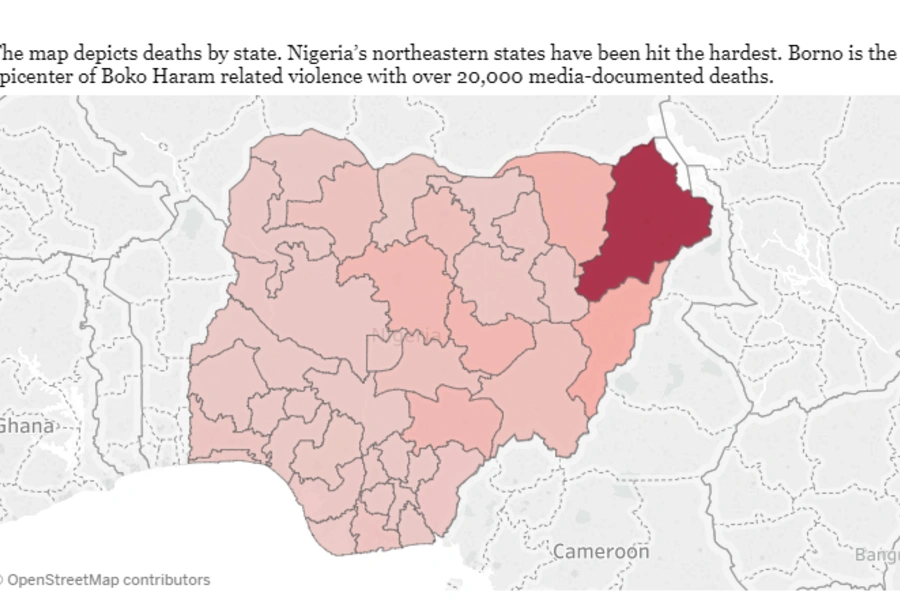 Below is a visualization and description of some of the most significant incidents of political violence in Nigeria from October 6 to October 12, 2018. This update also represents violence related to Boko Haram in Cameroon, Chad, and Niger. These incidents will be included in the Nigeria Security Tracker.
October 8: Nigerian troops killed seventy-six Boko Haram militants and lost eighteen soldiers in Abadam, Borno. 
October 9: Kidnappers killed one soldier and abducted one in Jos North, Plateau.
October 9: Sectarian violence led to seventeen deaths in Bassa, Kogi. 
October 10: Nigerian troops killed three Boko Haram militants in Dikwa, Borno.
October 10: Chadian troops killed forty-eight Boko Haram militants and lost eight soldiers in Kukawa (LGA estimated), Borno. 
October 12: Nigerian troops killed "scores" (estimated at forty) of Boko Haram militants in Mobbar, Borno.