Nigeria Security Tracker: Weekly Update September 13- September 19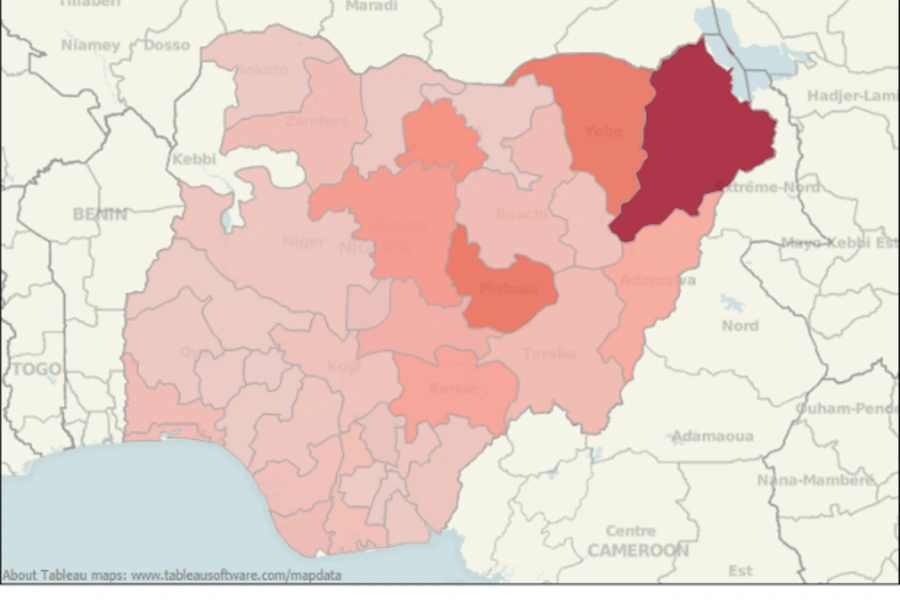 Below is a visualization and description of some of the most significant incidents of political violence in Nigeria from September 13 to September 19, 2014. These incidents will be included in the Nigeria Security Tracker.
September 13: Fulani Herdsmen killed twenty Jukun Christians in Wukari, Taraba.

September 13: Boko Haram abducted fifty in Madagali, Adamawa.

September 14: Cultists killed four in a revenge mission in Rivers.

September 16: The Nigerian military killed 250 insurgents when Boko Haram attempted to attack Konduga again.

September 16: Fulani gunmen killed fifty in Kaduna.

September 17: Boko Haram was suspected in an attack on a college in Kano that killed nineteen civilians. Two of the attackers were also killed.

September 17: Soldiers foiled a third Boko Haram attack near Maiduguri, Borno, killing 150 insurgents and capturing a top commander.

September 19: Boko Haram killed twenty traders in Kaga, Borno.