Nigeria Security Tracker Weekly Update: September 23 - September 29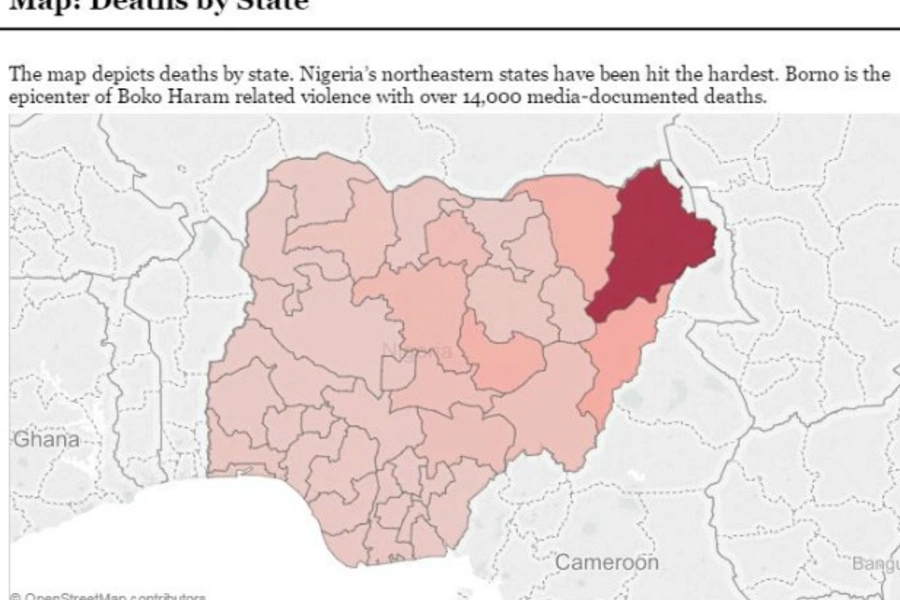 Below is a visualization and description of some of the most significant incidents of political violence in Nigeria from September 23 to September 29, 2017. This update also represents violence related to Boko Haram in Cameroon, Chad, and Niger. These incidents will be included in the Nigeria Security Tracker.
September 24: Gunmen killed three policemen and kidnapped the Ogba Zoo's director in Oredo, Edo. 
September 25: Pirates killed two in Brass, Bayelsa. 
September 26: Two suicide bombers killed themselves and five others in Dikwa, Borno. Boko Haram was suspected. 
September 27: Landmines killed two in Mafa, Borno. Boko Haram was suspected.
September 27: Kidnappers abducted seven, including an assistant police commissioner, in Birnin Gwari, Kaduna.
September 27: Boko Harm killed three in Guzamala, Borno.
September 28: Nigerian troops killed two Boko Haram militants in Guzamala, Borno.
September 29: Gunmen killed a traditional ruler in Kanam, Plateau.