Nigeria's Formal Economy Looking Up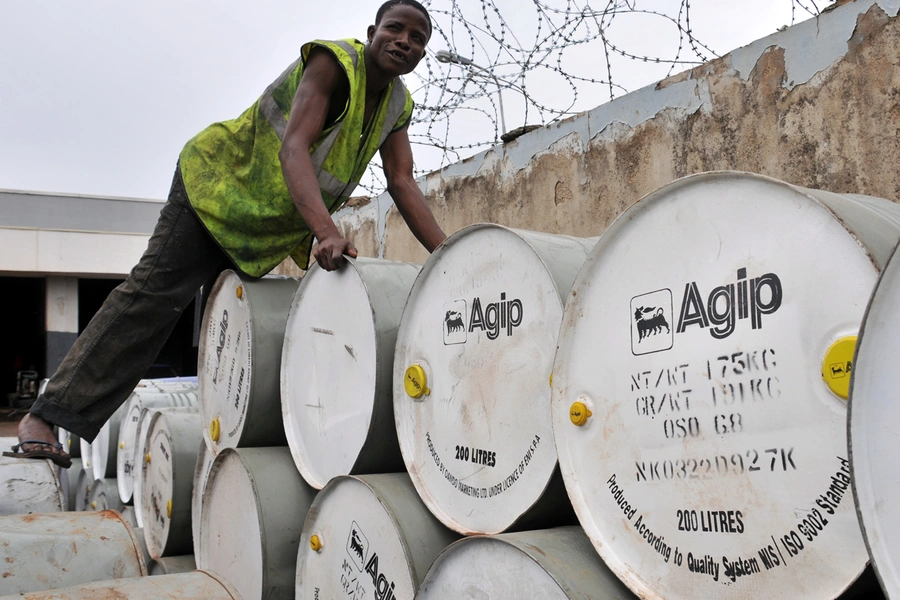 Nigeria is recovering from the recession of 2016, when GDP growth fell as oil production dropped due to unrest in the oil patch and the persistently low international oil prices. However, international oil prices have now gone up. In an interview with Bloomberg on January 24, Godwin Emefiele, governor of the central bank of Nigeria, struck an optimistic tone. Emefiele commented, "Things are looking up. Nobody ever thought the price of crude would hit $70 in such a short period of time." He said that interest rates could be cut during the first half of 2018 as inflation eases. In December 2017, inflation was 15.4 percent, a 20-month low, though still above a target band of 6 to 9 percent. 
Oil is central to Nigeria's formal economy. It generates 90 percent of the country's export earnings and about 70 percent of total government revenue. Yet it is only about 12 percent of GDP. (For a variety of reasons, economic statistics are indicative rather than definitive, as Morten Jerven has shown.)
The budget framework for 2018-2020 presented to parliament is based on a price of $47 per barrel and the production of 2.3 million barrels per day. Economic growth is projected to be 3.5 percent in 2018, 4.5 percent in 2029, and 7 percent in 2020. If international oil prices hold at their present level or increase, and if production levels can be maintained, the economic growth projections are credible. Hostages to fortune are international oil prices, which are largely determined by forces over which Nigeria has little control. While Nigeria ostensibly has more control over security in the oil patch, there is an ongoing, low-level insurgency that has been in effect for years. Nigeria is also entering the 2019 electoral cycle, which is likely to lead to heightened political tensions.