PDP Fragmenting
December 21, 2010
Blog Post

Blog posts represent the views of CFR fellows and staff and not those of CFR, which takes no institutional positions.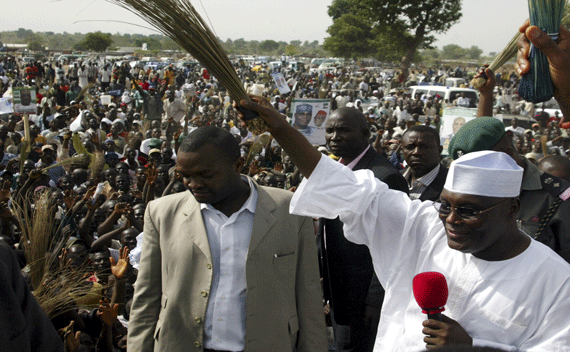 Some Northern Nigerian Muslim politicians with membership in the Northern Political Leaders Forum (NPLF) and close to former vice president Atiku Abubakar are suing to require 'zoning,' the ruling People's Democratic Party's (PDP) power sharing arrangement by which its presidential candidates alternate between the predominately Muslim North and the predominately Christian South. Up to now, the general understanding had been that 'zoning' was an internal PDP arrangement that was not mandated by law. The suit is scheduled for a January 4 hearing.
For now, the NPLF is presenting Atiku Abubakar as the Northern (and Muslim) consensus presidential candidate. A major Nigerian newspaper is claiming that if the suit fails, which it likely will, its members will withdraw en masse from the PDP. Ibrahim Babangida, a former dictator, lost out by a narrow margin to Atiku Abubakar for the NPLF endorsement. As I blogged earlier, he too is threatening to withdraw from the PDP.
This is yet another sign of impending fragmentation of the PDP and the elites who dominate Nigeria along regional and religious lines. That does not bode well for political stability or for credible elections in 2011.
(Photo: Afolabi Sotunde / courtesy Reuters)