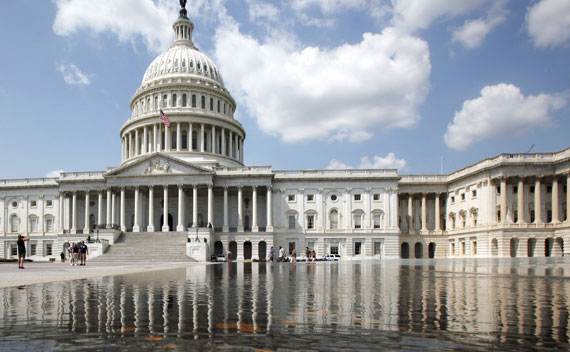 "Politics stops at the water's edge." It's a time honored maxim of American politics, often invoked and seldom obeyed. The latter is hardly surprising. Americans disagree, at times bitterly and vociferously, about tax policy, education policy, energy policy, and environmental policy. Why shouldn't they disagree about foreign policy?
"The Water's Edge" is intended to make sense of the push and pull of American foreign policy. I will touch on many different issues and topics in future posts, but three themes will predominate:
• The politics driving and shaping American foreign policy, especially now as Republicans retake control of the House and President Obama contemplates how to spend his diminished political capital. (I wrote a First Take last week on how the midterm elections will influence U.S. foreign policy, and I posted an assessment of their specific impact on Middle East policy on Steven Cook's blog, From the Potomac to the Euphrates.)
• The sustainability of American power as the country debates how to close a trillion dollar federal budget deficit and keep the American economy competitive.
• The ability of the United States to adapt its foreign policy in a rapidly changing world in which both friends and foes wonder whether America's best days are behind it.
I will also be highlighting some of the terrific work done here at the Council on Foreign Relations, and especially the work done by the fellows in our Studies Program. Our roster includes a Pulitzer Prize winner, one of the world's premier trade economists, a former ambassador to India, the former Washington bureau chief for The Economist, a winner of the Friedrich Hayek award, another winner of the Friedrich Hayek Award, a …..Well, you get the idea. I spend my time with some of the sharpest foreign policy and economic minds around. I will try to share some of their insights with you.
I also hope to hear from you. Extend an argument, contest a claim, ask a question. Let's keep it civil, set a good example for the kids, and learn from each other.
(Photo: Jim Young/courtesy Reuters)