Preventive Priorities Survey for 2015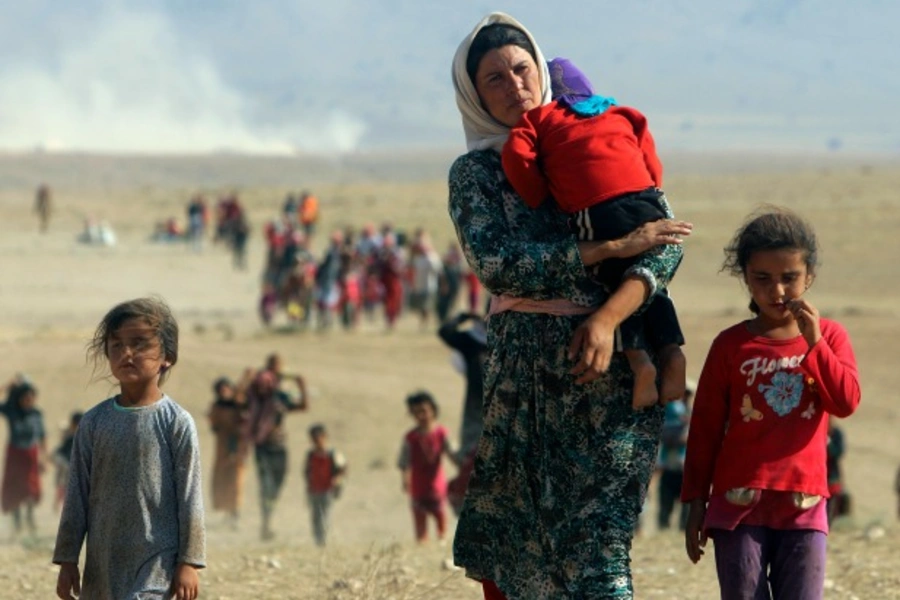 Today, we at the Center for Preventive Action released our Preventive Priorities Survey (PPS) for 2015. This is the seventh in our annual effort to harness crowd wisdom and foreign policy expertise in order to identify plausible sources of political instability and violence and to rank them into three tiers based on their impact to U.S. interests and likelihood of happening in the upcoming year. The goal of the PPS is to help officials and policymakers focus on the most important conflict prevention demands. Despite all the early warning analysis done in the U.S. government, there is neither a systematic process that does this, nor a routine system for bringing such information to the attention of senior officials. The PPS represents our best effort to provide this once a year and, given the feedback we receive from officials, the survey is highly coveted and widely read.
A word on PPS methodology. First, we harnessed social media (Facebook, Twitter, blogs, etc.) to solicit over one thousand suggestions of contingencies—five times last year's participation rate—in order to bypass media filters. Second, with input from CFR colleagues and outside experts, we distilled over one hundred crowd-sourced results down to thirty contingencies that were deemed most plausible to erupt or escalate in 2015. Third, those thirty contingencies were sent to a broad selection of 2,200 government officials, foreign policy experts, and academics, who rated their likelihood of occurrence and potential impact on U.S. interests.
There were several notable changes compared to PPS 2014, but I would like to highlight two. First, six new contingencies appeared, including two ranked as Tier I—the highest level of concern: an intensification of fighting in eastern Ukraine between Russian-backed militia forces and Ukrainian security forces with the potential for more overt Russian military intervention, and heightened tensions within Israel and the Palestinian territories. Second, six contingencies from last year were dropped from the 2015 survey, including continuing conflict in Somalia and intensification of al-Shabab's terrorist attacks on neighboring countries, the destabilization of Mali by militant groups with spillover effects on neighboring areas, and military conflict between Sudan and South Sudan triggered by border and/or resource disputes.
Please check out the full PPS 2015 results, which includes the thirty contingencies, as well as the ten most commonly cited outliers added by survey participants. And as always, visit our Global Conflict Tracker, an interactive map that provides continuously updated research and analysis about each contingency throughout the year.