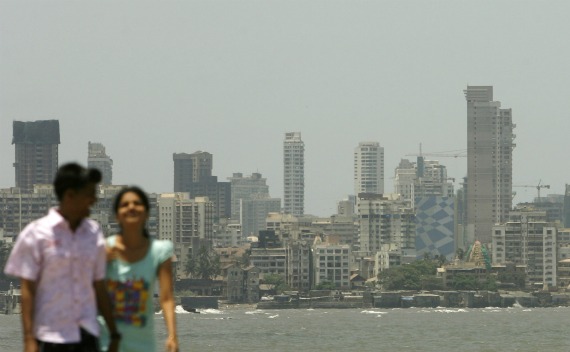 I'm just back from a conference in Berlin, organized by my colleague Stewart Patrick, where the talk was all about the opportunities and challenges for the United States and European Union posed by the rise of the rest (the highly popular term popularized by Fareed Zakaria to describe the large emerging economies, such as China, India, Brazil, etc.). The conference included scholars and former officials from a number of the emerging economies, as well as the EU and U.S.
It was a fascinating set of discussions, primarily because there was so little agreement, and it seems to me, so little empirical work done on the topic. What constitutes the rest?  Where are the real issues of commonality among the countries?
A few fundamental issues to think about:
1. What are the basic principles that the emerging economies bring to the table?
Are there principles, such as non-interference in others' affairs, that are changing the underpinnings of global norms and institutions?  For example, will IMF –led efforts to ensure transparency in lending become a thing of the past if voting rights continue to evolve and the next IMF director is from a country where that is simply not a priority?  Or, in contrast, as one participant suggested, did the Libya crisis begin to change how the Chinese people perceive their stake in global governance, as they watched tens of thousands of their own citizens fleeing for their lives?
2. How much is really new in terms of the rise of the rest?
The BASIC (Brazil, South Africa, China, India) grouping on climate change reminds me that three decades ago India and China threw down the gauntlet to the advanced industrialized countries while negotiating the Montreal Protocol. Their arguments were strikingly similar: We are sovereign nations, so no outside monitoring and pay for us to take action. In the end, a multilateral fund was set up and both countries joined the Protocol. Sound familiar?  (China has put itself at the end of the line for multilateral funding, but not before securing billions of dollars of assistance through the clean development mechanism over the past decade.)
3. How will the U.S. adjust?
I think the gut reaction of most people is that the United States will have a tough time adjusting to the new reality. Indeed it might, but it is important to point out that the United States has often stood alone (Iraq War for the most part), been unpopular (much of recent history), and not seen its vision realized (take your pick, North Korea, Iran, Zimbabwe, the Israeli-Palestinian conflict and on and on).
The big takeaway, I think, is actually pretty mundane but rather important: Before we work ourselves into a lather about the rise of the rest, we might want to think very precisely about the particular issues on which the rise of the rest will really matter, and how much of this terrain we haven't navigated before.