Sisi Has His Own Jamal Khashoggi. Her Name is April Corley.
It's time to hold Egypt accountable for the U.S. citizens it has unjustly victimized.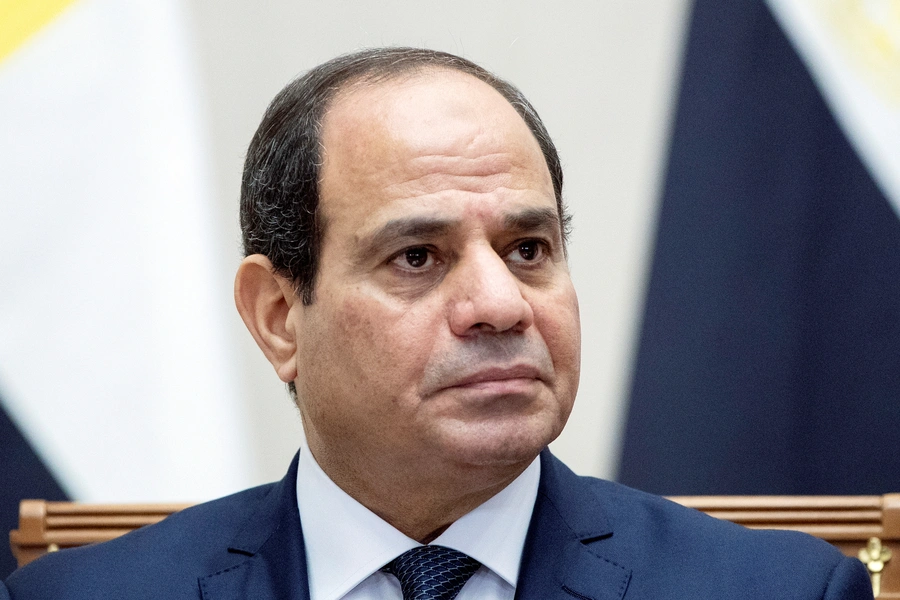 Over the last six months, Washington has been consumed with the murder of Jamal Khashoggi, a legal resident of the United States, apparently at the hands of Saudi agents. It has led to an unprecedented debate about the U.S.-Saudi relationship and Saudi Arabia's value as a strategic ally. While global outrage built over the highly publicized killing and lame cover-up, an American was suffering in anonymity and silence from the grievous wounds inflicted on her by another important U.S. ally: Egypt.
Her name is April Corley. Last week, I spent a gut-wrenching hour with her in Washington, and days later, I am still having a hard time squaring the woman I met with the smiling woman in pictures with her boyfriend on Sept. 13, 2015. Corley's partner, Rafael Bejarano, is now dead, and she endures relentless physical pain from an attack that left her riddled with shrapnel and bullet wounds. Corley walks and speaks haltingly; she could barely lift her hand to greet me. You can tell it is difficult for her to sit. She has post-traumatic stress disorder. The meeting shook me to the core. Early in our marriage, my wife and I frolicked in Egypt's Western Desert not far from where Bejarano and 11 others were killed and where Corley was wounded. Pictures of that trip adorn a wall in our bedroom.
On that September day, an Egyptian-operated, U.S.-supplied, Boeing-manufactured Apache helicopter inexplicably attacked their tourist group. Corley was the only American among the group of Mexican nationals. As an investigation by Foreign Policy discovered, following the initial attack the Apache returned and continued to strafe the dead and wounded for several hours. It is hard to understand why. There was nothing to indicate to military forces that they were anything other than a typical tourist group out for a desert trek. The vehicles in which the group was traveling were clearly marked with the logo of the tourist company, and they had a tourist police escort.
The full text of this article can be found here on CFR.org.