The State of Global Governance: A Conversation with Joseph Nye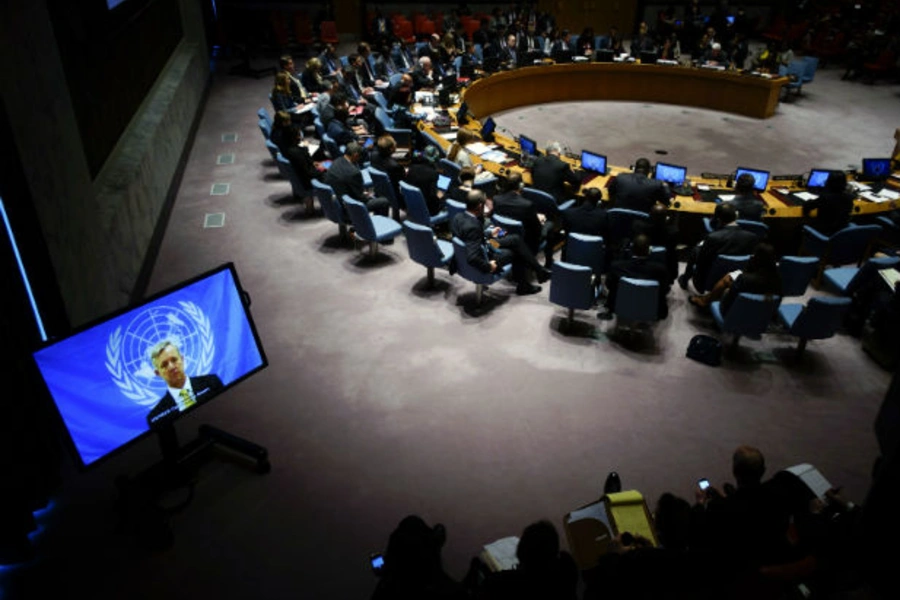 Last month, at the International Studies Association 2015 Annual Conference in New Orleans, I had the pleasure of moderating a discussion on the state of global governance with Joseph S. Nye Jr., Harvard University distinguished service professor at the Harvard Kennedy School and author of the new book, Is the American Century Over?
Our conversation was wide-ranging, but it centered on two themes: the "crisis" in global governance, and the "return of geopolitics."
First, is global governance in crisis? Traditional international organizations are demonstrably failing to address the major global challenges of the day, from atrocity prevention to nuclear proliferation to climate change. At the same time, recent years have seen a proliferation of new multilateral institutions. Unlike the sclerotic global institutions forged in the post-World War II era, many of these new frameworks are ad hoc and temporary rather than permanent; "minilateral" or regional rather than universal; informal and voluntary rather than formal and binding; multistakeholder rather than state-centric; and bottom-up rather than top-down. Do these novel institutional arrangements reflect a fraying of the foundations of global order? Or does their flexibility offer an effective alternative to the lethargy on display in existing institutions?
Second, are we witnessing the "return of geopolitics"? On the one hand, the world is arguably experiencing the most rapid and profound reshuffling of power in its history. Russian incursions in Ukraine and Chinese assertiveness in the South and East China Seas have led many to conjecture that we are entering a Cold War-like era defined more by military power plays than world order. Paradoxically, however, this renewed sense of zero-sum competition comes at a time when global interdependence has never been greater. From climate change to financial instability to disease and transnational terrorism, the challenges of the twenty-first century demand global cooperation. How do major powers compartmentalize—with Russia on nuclear nonproliferation, for example, or with China on finance—in the service of maintaining broader global stability and prosperity?
For a discussion of these themes and more, listen to the full audio here.
Follow me on Twitter: @StewartMPatrick