Tackling the Real Barriers to U.S. Business Abroad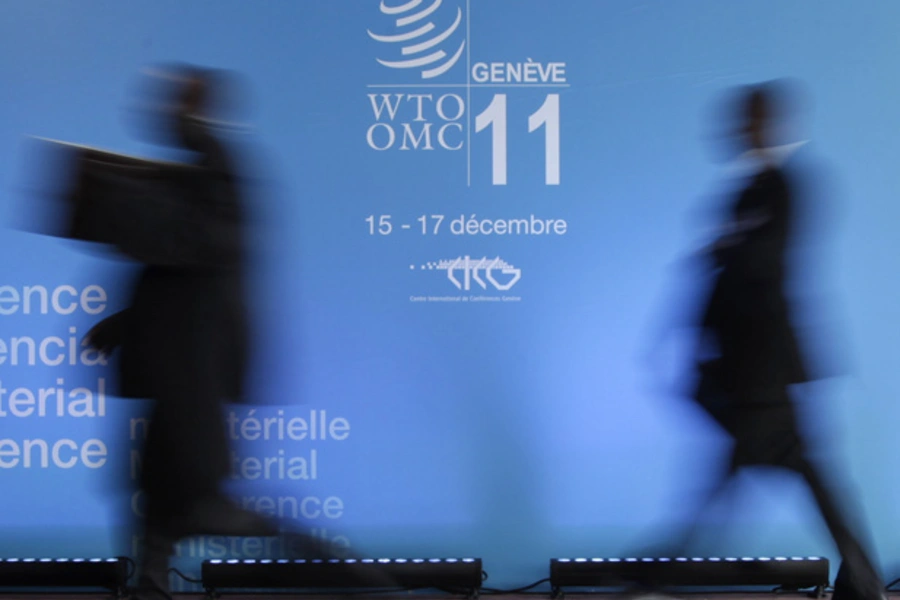 The U.S.-China Business Council's just-released survey on the environment for U.S. companies doing business in China is far more striking for what it doesn't say than what it does. Of the top ten problems for business in dealing with China, there is no mention of tariffs, or quotas, or even of China's undervalued currency, which has featured so prominently in the presidential election campaign. Instead, the problems are things like licensing approvals, intellectual property theft, foreign investment restrictions, competition with state-owned enterprises, and unfair regulatory standards.
The result should not be surprising, however. In a new Renewing America working paper, Freeing the Global Market: How to Boost the Economy by Curbing Regulatory Distortions, Shanker Singham, a lawyer with extensive experience in both trade and competition law, argues that the traditional trade liberalization agenda as it has existed for more than half a century is now basically irrelevant for the challenges of trading with and investing in China and many other emerging market countries. Instead, he argues, the United States must tackle the growing array of "anticompetitive market distortions" (ACMDs) in these countries – government actions that favor a select group of domestic companies at the expense of both foreign and domestic rivals, and to the detriment of their own consumers.
These market distortions come in all shapes and sizes, from advertising restrictions that make it difficult for new competitors to find customers to technology standards that favor domestic champions over their foreign rivals. China developed a homegrown wireless standard, for instance, and assigned it to state-owned China Mobile, which controls two-thirds of the domestic market. U.S. companies like Apple and other international competitors using the more generally accepted global standard have struggled, as a consequence, to break into what has become the world's largest smartphone market.
Such issues are a growing source of tension in the U.S.-China trade relationship and in dealings with countries like India, Brazil, and Russia. But the U.S. government has only been nibbling around the edges of this agenda. Intellectual property protection – which features in all of the trade deals concluded by the United States -- is a high priority, though enforcement remains an enormous challenges. The bilateral U.S. China Strategic and Economic Dialogue and the Joint Commission on Commerce and Trade are addressing a range of regulatory, licensing, and standards barriers. And the United States has made the issue of state-owned enterprises part of the current Trans-Pacific Partnership (TPP) trade negotiations, though little substantive progress has been made on the issue.
But Singham argues that such incremental efforts simply do not get at the root of the problem. He calls for a series of new initiatives that would reduce these ACMDs and strive to build freer, more competitive markets around the world. These efforts should include: new international negotiations to build a set of rules to restrain such market distortions and provide benefits to countries that join; bilateral dialogues that bring together trade and competition officials; and if necessary unilateral action by countries to offset the harm caused to their industries by competitors that benefit from ACMDs.
There is certainly self-interest in this agenda – many of the most competitive U.S. industries, such as the biotechnology or software industries, are ones that depend on an unbiased and transparent regulatory market in which intellectual property is protected. But there are also enormous potential gains for consumers in developing countries, who face higher costs and enjoy lower quality goods as a result of government measures that discourage competition in the marketplace.
What Singham is proposing is a larger agenda that could be used to organize trade liberalization efforts for the next generation. In place of current approach, which still focuses on removing discrete import barriers, he calls for a new effort to build competitive markets around the world. Unleashing such market competition, he argues, would create far more additional wealth globally than even the most optimistic estimates of traditional trade negotiations like the Doha Round.
The proposals are certainly ambitious, but the problems are ones that require an ambitious response. The alternative is an ever growing gulf between the problems facing U.S. companies doing business around the world and the U.S. government's ability to resolve them.