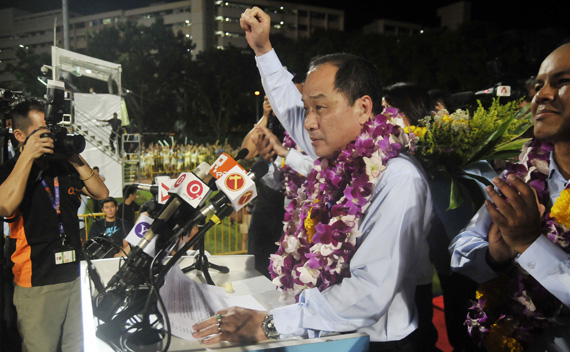 The Economist's Banyan blog has a thoughtful assessment of Singapore's elections, which returned the PAP with an overwhelming majority of seats but also showed that the opposition had made real inroads for the first time in the city state's history. The election has been chewed over pretty thoroughly on Singaporean blogs, though it has gotten relatively little coverage in the U.S.
There is one interesting topic that I think is worth discussing. In the run-up to the election, the PAP, like many parties that have been in office for a long time, argued that it alone had the talent and skill to manage Singapore and keep its impressive record of economic growth and social stability on track. But though the PAP certainly has many smart and skillful ministers, much of the strength of Singapore comes from its career civil servants, who rise up through a highly meritocratic system that rewards talent and expertise. Anyone who has worked in Southeast Asia for years, for example, knows that the Singaporean diplomatic corps is by far the savviest, most thoughtful group of analysts in the region – no other country's diplomats even come close.
So, if the opposition were ever to triumph in a Singaporean election, they, like the Democratic Party in Japan or the Democratic Progressive Party in Taiwan, would inherit such a skilled civil service. Of course, there might be some bumps – the DPP, at first, often clashed with a diplomatic corps full of longtime KMT stalwarts – but it is unlikely the Singaporean civil service would resign en masse. And so, perhaps the opposition actually would be far better placed to inherit Singaporean leadership, down the line, than some skeptics would imagine.