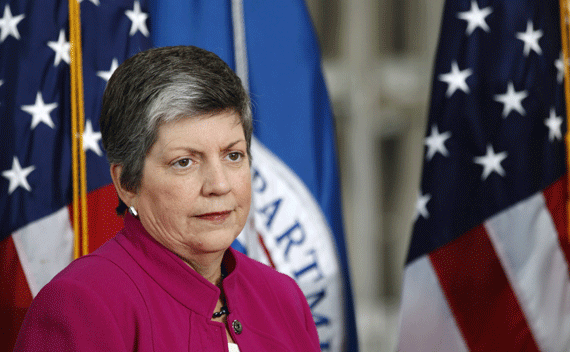 When the topic comes up of which federal agencies are responsible for keeping Americans safe from foreign threats, most people think instinctively of the Defense Department, the State Department, or perhaps one of the sixteen agencies that make up the intelligence community. But another major player is the Department of Homeland Security (DHS). I had the chance to sit down today with Secretary for Homeland Security Janet Napolitano.  We talked about DHS's work overseas, the balance between bilateral and multilateral efforts to secure foreign cooperation, and which threats keep her up at night.
Click here to watch this video on YouTube.
To learn more, read the transcript of Napolitano's extended remarks to a group at CFR this morning.