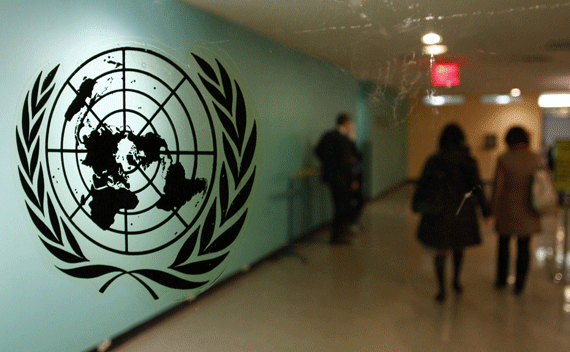 Next Monday the United Nations will host its first ever High-Level Meeting on Noncommunicable Diseases (NCDs) The goal of the two-day summit is to discuss strategies to prevent and control NCDs such as cancer, heart disease, and diabetes. Member nations are already debating a draft UN declaration on NCDs and advocacy groups are assailing the draft statement's lack of an overarching goal in reducing NCD related deaths.
Why the global interest in NCDs? You might think they are a rich country problem. Not any more they aren't. In the United States, life expectancy is stagnating or declining for segments of the population because of cancer, high blood pressure, and obesity. But NCDs are a fast growing problem in developing countries as well—they are now responsible for 73 percent of all deaths in China and 40 percent of all deaths in India. Although NCDs currently account for only 23 percent of all deaths in sub-Saharan Africa, the World Health Organization estimates that this figure could top 40 percent in a few years. Moreover, many poor countries suffer a dual burden of disease: their rates of NCDs are growing while infectious diseases remain endemic.
NCDs carry a big price tag. In the United States, for example, the direct costs of NCDs are estimated to run nearly $300 billion a year—that's an amount roughly equal to Argentina's total GDP. The indirect economic costs of NCDs are even more significant as chronic diseases reduce worker productivity and hamper economic growth. Economists estimate that cardiovascular diseases depress GDP growth in poor countries by 1 to 5 percent per year. And because the incidence of NCDs increases with aging, their economic and human toll will grow substantially in coming decades as the world's population ages.
My colleagues Laurie Garrett, Tom Bollyky, Yanzhong Huang, and Michael Hodin have done a lot of work on NCDs. Tom did a guest post on TWE last month about a piece he did on "Forging a New Trade Policy on Tobacco." Here is some other CFR content on NCDs that you might find informative:
What other background resources on the High-Level Meeting on Non-Communicable Diseases would you recommend?