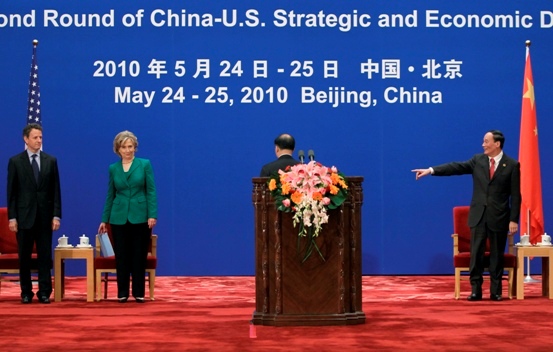 We have two new posts up on the U.S.-China Strategic and Economic Dialogue (S&ED).
The first, along with our colleagues Evan Feigenbaum and Steve Dunaway, covers a range of difficult issues in the bilateral relationship from global imbalances to North Korea.  Liz tackles energy and the environment, while Adam looks at the continuing dust-up over indigenous innovation.
Over on Foreign Policy, we have the provocatively titled "Time to Defriend China." (We just saw the title when the article went live.) It is a follow up on our "G-2 Mirage" article, which charts the rise and fall of the idea that advocates close cooperation with Beijing on global issues, and argues that the S&ED needs a slimming down.  Go read the whole thing.