Violence Begins in Thailand
May 16, 2011
Blog Post

Blog posts represent the views of CFR fellows and staff and not those of CFR, which takes no institutional positions.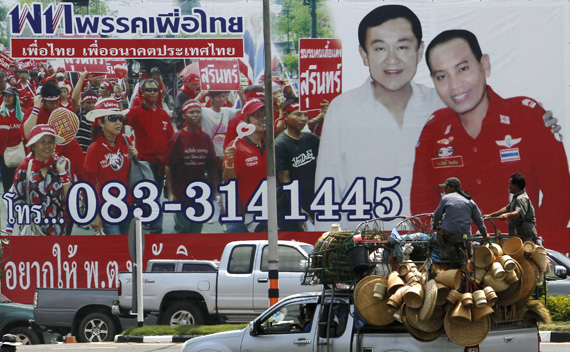 The shooting last week of a Puea Thai member of parliament was a sign that the election campaign for Thailand's upcoming national poll is likely to be one of the bloodiest and most dangerous in recent history.  Both major parties appear to be engaging in the most inflammatory rhetoric possible, catering to their bases, with the government and the military also using the lèse majesté law to crack down on opposition activists. Puea Thai, meanwhile, seems to be returning to its roots as a vehicle for exiled former prime minister Thaksin.
With both sides catering to their hardest-core supporters, the divide in Thai politics is only likely to grow before the election, making any reconciliation afterward almost impossible. That is, if the election actually comes off without military intervention. Any scenario that seems plausible--intervention, a brokered election compromise, any opposition victory--is almost guaranteed to spark more violence.