This Week in Markets and Democracy: China's Private Sector Corruption, Zimbabwe's Protests, New Corruption Brief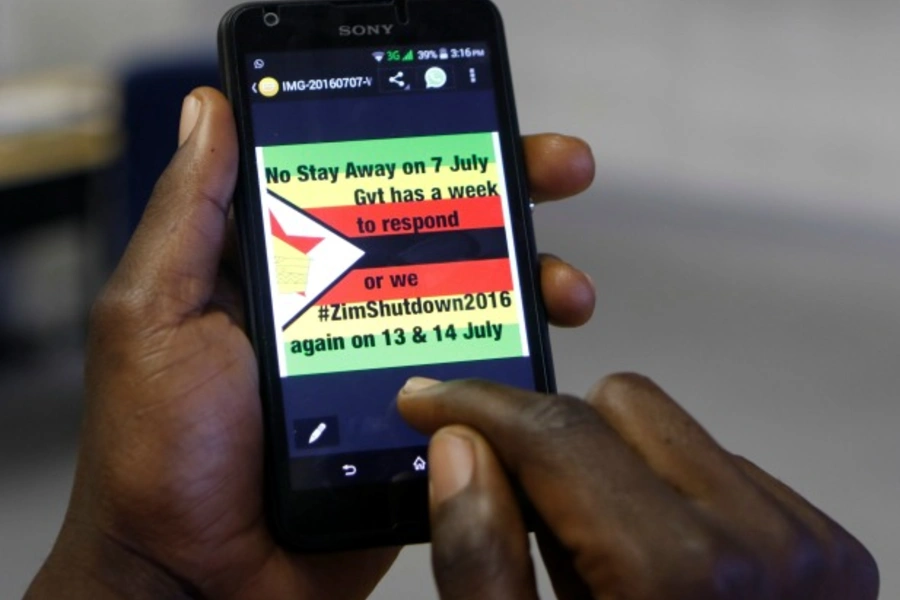 Chinese Companies lag on Transparency
Chinese companies filled the bottom twenty-five spots in a recent Transparency International report ranking one-hundred emerging market multinationals on anticorruption efforts. Three received zeroes (on a zero-to-ten scale) for failing to list subsidiaries, release financials on foreign operations, or set up antibribery programs. The Chinese government is not pressing for change, instead killing a business-led anticorruption task force within the G20 framework. As a result, foreign companies operating in China are hard-pressed to avoid bribery—a challenge reflected in Foreign Corrupt Practices Act (FCPA) cases. So far this year, over half of all corporate FCPA actions involved bribes paid to Chinese officials, and since 2008, the United States found more cases of misconduct in China than in all other countries combined.
Bailing out Zimbabwe
Mounting popular frustrations over economic hardship and public corruption led to Zimbabwe's largest anti-government protests in a decade. As my colleague John Campbell explains, the country's political and economic situation is deteriorating rapidly—unemployment tops 80 percent, and the government has missed payments to civil servants and pensioners. International donors look willing to lend Zimbabwe $1 billion to pay off its World Bank, African Development Bank, and International Monetary Fund debts, enabling the country to receive new loans. Though that might avoid an economic collapse and humanitarian emergency, it will likely shore up President Robert Mugabe's ruling Zanu-PF party, whose behavior precipitated the crisis. It is hard to imagine his government pursuing promised economic reforms or refraining from stealing from replenished public coffers—as they have from its lucrative diamond sector.
U.S. Efforts to Fight Nigerian Corruption
In a new CFR brief, International Affairs Fellow Matthew T. Page argues that the U.S. government should do much more to deter official Nigerian corruption. Elite theft has long undermined the country's development, security, and governance—areas in which the United States invests significant resources as a longtime ally. Page explains that despite anticorruption rhetoric from high-level U.S. officials—including President Obama and Secretary Kerry—the U.S. approach remains non-confrontational and ineffective. He offers three recommendations for how U.S. policymakers can better support Nigerian efforts, building on President Muhammadu Buhari's aggressive anti-graft campaign. Page's piece is the first in CSMD's new Corruption Brief series that will analyze and propose solutions for a range of corruption issues globally. Watch this space for more.